Huawei teases stylus-enabled "Matebook" for MWC 2016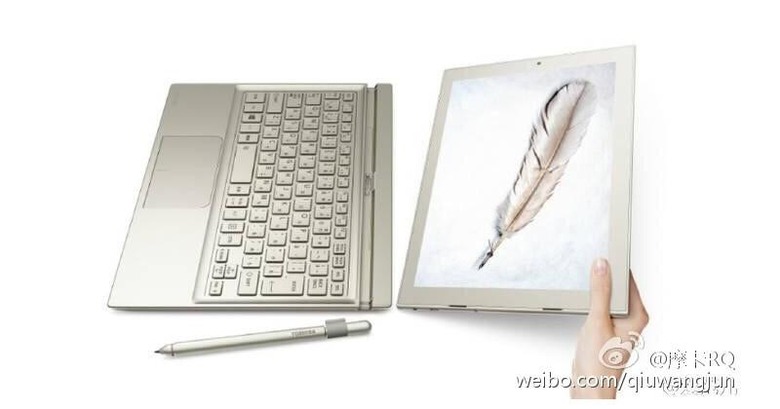 With just a few days left before MWC 2016 formally starts, companies are starting to line up their ducks to make sure they get maximum media and public attention. Samsung probably doesn't need to lift it's finger too much in this regard. LG has even already pre-announced some of the devices it will have on the side. Lenovo, via its India outfit, has teased what seems to be a speaker-centric, non-Moto smartphone. Now Huawei's own CEO is jumping in, teasing a stylus-equipped, business-oriented device that could be rumored dual booting Matebook laptop hybrid.
Rumors surrounding this Matebook device is both surprising and, perhaps, logical. Huawei is more into the business of making and selling networking equipment, smartphones, and tablets. Laptops would definitely be a new venture for the Chinese OEM. But given how the mobile market is starting to slow down a bit, it might be a wise and timely move to diversify its products.
However, Huawei won't be straying too far from familiar territory. This Matebook, after all, is part tablet, if the rumors are indeed true. It is even part Android, based on those same rumors. That last one might be a bit of a stretch, considering the politics involved in dual booting Windows and Android on the same device. It is more likely that, if it is indeed a hybrid laptop/tablet, it would run Windows 10. Unless Huawei has the fancy idea to go down the path of the Pixel C. Given the lukewarm reception that device has gotten because of the software, it might not be a smart idea just yet.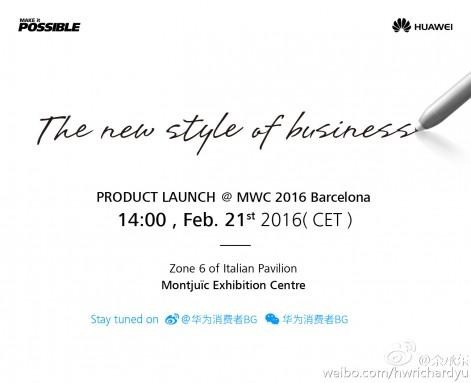 Huawei CEO Yu Chengdong added a new and interesting piece to this puzzle. Over at his Weibo account, he put up the public invitation for Huawei's MWC event on 21st February. On that image is scribbled "The new style of business", hinting at a more serious-minded device lineup. But perhaps more interesting is what was used to write that message, a pen that pretty much looks like a stylus.
Given how successful Microsoft's own Surface line of 2-in-1 tablets have been, and how it has become the role model of many new convertibles, it won't be that surprising if Huawei also follows suit. Aside from the Matebook, Huawei might also reveal a couple of other devices at MWC 2016, among them the Huawei P9.
SOURCE: Huawei