Huawei confident it can still be No. 1 even without Google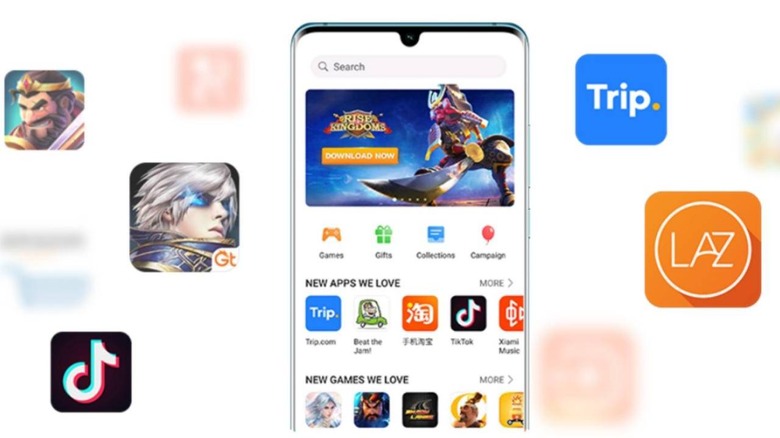 The tech market seems to be divided on opinions about Huawei and its chances of survival in light of the US blacklist. Some think it is indeed guilty of spying or at least illegal business practices while others, including Microsoft, thinks it is being treated unfairly. Some believe that Huawei is standing strong in the face of adversity but others suspect Huawei is spinning numbers in its favor. Despite all that uncertainty, Huawei seems pretty confident it can still reach its goal of being the top smartphone vendor even without Google's help.
Google-less Future
To be clear, Huawei founder and CEO Ren Zhengfei would prefer to work with Google but is prepared to move forward without it if necessary. Huawei has made no secret that it has been working on a Plan B, currently known as Harmony OS, that it has put into its first smart TVs. It will eventually be its one OS to rule all its smart products if it continues to be blocked from using Android on its phones.
It's a rather bold claim, of course. Huawei may still have the Chinese mobile market in its grasp but it is slipping in the overseas market. It has its own Android app store but that only has a fraction of what's available on Google Play Store. Unsurprisingly, most of those are apps that only Chinese users can appreciate or even use.
Warning to the US
Zhengfei, however, isn't content with claiming that Huawei will survive and even come out at the top. It is also trying to turn the tables on the US and American companies. The chief exec says that the US' hard stance could end up forcing or encouraging companies outside the country to rise up to the challenge and develop alternatives that could render US products unnecessary.
Zhengfei does concede that, at least for now, the US does have the lead on innovation but it's only a matter of time. Unfortunately for Huawei, time is exactly what it doesn't have. While it has been given a three-month extension before the hammer falls on it completely, temporary licenses are still in the process of being granted or denied. Unfortunately, it seems that Google is completely silent on this matter as well.