LG L-03C Is The First Real Point-And-Shoot Camera With A Phone Built-In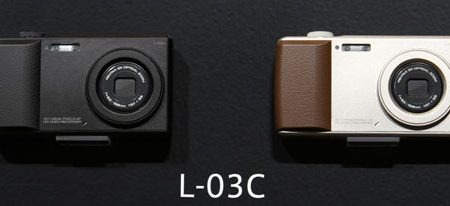 The LG L-03C is the first point-and-shoot camera phone or phone camera depending on how you want to look at it. The device is available only on DoCoMo right now and is basically a camera with a phone module crammed in rather than a phone with a digital camera inside.
The two may sound the same, but there is a key difference in that the L-03C appears to have been designed to be more functional as a camera than your average camera phone is capable of. The thing has a 12.1MP sensor and ISO setting up to 3200. The lens is a Pentax 1:2.6-5.5 and has 3x optical zoom. Optical zoom is a big deal for a camera phone/phone camera since most only have digital zoom that tends to ruin your pics.
Other features of the device include HD video recording at up to 720p, GPS, WiFi, Bluetooth and 3G capability. There is no word on when/if the L-03C will make it to other carriers and other countries. The thing looks retro in the silver with brown grip finish and reminds me a bit of something from Leica.