HTC VIVE Pro Eye launches in North America for enterprise customers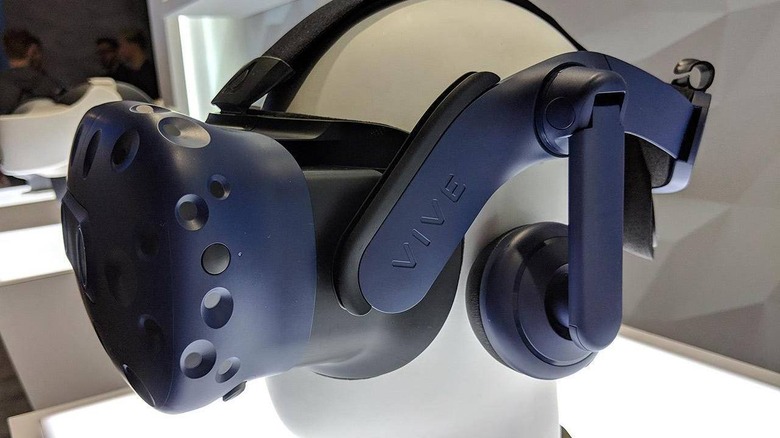 After a period of hype, the VR market seems to have gone a bit quieter. Some might take it as a sign of stagnation but others will most likely argue that it's simply maturing behind the scenes. One sign of that maturity is perhaps the adoption of VR technology and hardware in the potentially more lucrative enterprise market. And that's exactly the market that the HTC Vive Pro Eye is launching to in the US and Canada. For a hefty price, naturally.
After rising to the top of the VR consumer market, a spot it shares with Facebook's Oculus, HTC turned its eyes, no pun intended, to a new market. At CES 2019, it announced the VIVE Pro Eye with all the bells and whistles you'd want from a "pro" VR headset but with a price tag that only pros can afford. Those features include precision eye tracking, real-time user feedback through heatmaps and gaze tracking, foveated rendering, and more.
While any VR users would probably want to have that, those features are especially needed by businesses in some case. The MLB's Home Run Derby VR, for example, uses eye tracking to make fans feel like they're really in a stadium and simply have to look at menus to select them. BMW's M Virtual Experience lets buyers get behind the wheel of an M5 that they just customized earlier in VR. Ovation even uses eye tracking to help train public speakers.
Those added features don't come cheap, of course. At $1,599, thee HTC VIVE Pro Eye is definitely not something regular users can easily afford, especially in addition to the beefy computer they need to have. That's even better for HTC since enterprise customers also buy in bulk.
Fans of the VIVE will probably hope that the company's success in this market won't negatively affect its presence in the consumer VR market. It still has to make some headway into the standalone VR headset market that the Oculus Quest is now trying to conquer with great success.