HTC Touch Dual announced, hits UK in November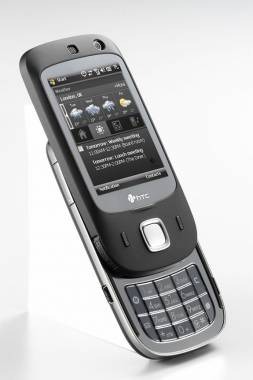 What's in a name?  Not much, really, when you're talking about what to call HTC's latest evolution of the Touch.  Previously known as the Touch Slide, because of its slide-out keypad, HTC have finally officially announced the HSDPA handset for European markets as the HTC Touch Dual.  Rocking an updated (and seemingly more comprehensive) version of the company's iPhone-rivalling TouchFLO gesture recognition, which aims to do away with a stylus and allow use of the Windows Mobile 6 handset with just your stumpy fingers, two versions of the handset will be available: one with a normal 12-button numeric keypad and the other with a 20-key Suretype keyboard.Check out a video of the HTC Touch Dual after the cut...
Packed inside the still-svelte chassis is Qualcomm's MSM7200 400MHz CPU, 256MB flash and 128MB RAM, a microSD expansion slot and Bluetooth.  That lovely capacitive touchscreen measures a healthy 2.6-inches.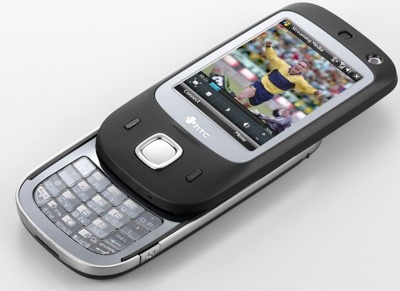 Online retailer eXpansys have got the HTC Touch Dual down for release in the UK on November 1st, priced at £369.95 ($ 755) for the unlocked Suretype version.
HTC [via SlashPhone, iTechNews and eXpansys]