HTC Thunderbolt Sales Surpass The iPhone 4 At Verizon Stores, Says Analyst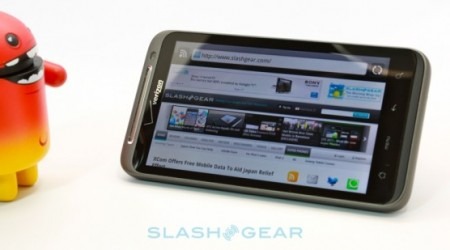 According to BTIG Research analyst Walter Piecyk, the HTC Thunderbolt is showing up the iPhone 4 by matching and even outselling the Apple smartphone in many Verizon Wireless stores. The informal study conducted by Piecyk involved calling 150 different Verizon Wireless locations across 22 major U.S. cities and asking which smartphone was selling better.
The survey found that the devices were selling about the same at 61% of the Verizon Wireless stores. However, 11% of the stores said that the iPhone 4 was selling faster while 28% of the stores said that the ThunderBolt outsold the iPhone 4. So what does this survey say about smartphone sales or Android versus iOS preferences in the market? Not very much.
The survey was conducted during the two weeks following the Thunderbolt launch in mid-March, while the iPhone 4 has been available at Verizon since February. Not only that, but the iPhone 4 has also been with AT&T for some time now and just doesn't have quite the freshness that the new HTC device brings. So, it's not really a fair comparison.
The HTC Thunderbolt has gotten great reviews and impressed many with its blazing 4G speeds, so I suppose this analyst's report is just to remind us to go get one while it's hot. But before you head out to grab one from your local Verizon store, make sure to check our HTC Thunderbolt review.
[via BGR]