HTC ThunderBolt hands-on and unboxing [video]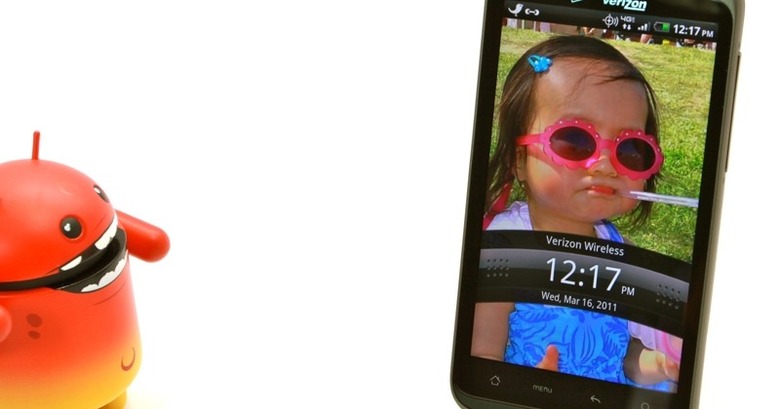 Verizon's first LTE smartphone has arrived, and the HTC ThunderBolt has a lot to live up to. The subject of multiple launch rumors and leaks, Verizon confirmed the 4G Android handset would hit shelves tomorrow, March 17, priced at $249.99; however, it's already on the SlashGear test bench, so check out some preliminary LTE speed test results and first impressions after the cut.
As a phone, the Thunderbolt is generally pretty similar to HTC's other recent big-touchscreen handsets. With a 4.3-inch display and a new single-core 1GHz Snapdragon processor (MSM8655, Qualcomm MDM9600), it's a direct relative of the EVO 4G (Qualcomm QSD8650) (with Sprint WiMAX), Inspire 4G (with AT&T HSPA+) and the Desire HD in Europe (limited to just 3G).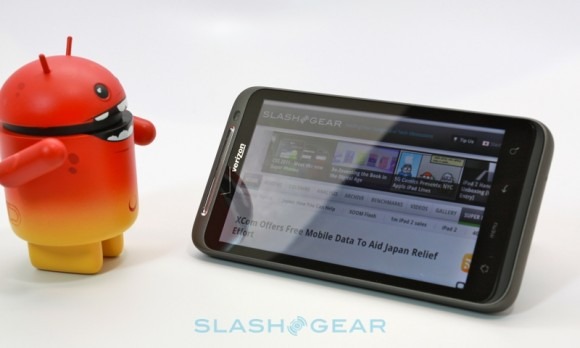 It packs dual cameras – 8-megapixels on the back and 1.3-megapixels on the front – along with 8GB of internal memory, and the whole thing is solid and, despite lacking a dual-core processor, whips neatly through Android 2.2 Froyo. Sun Spider test result came in at 6031.9ms compared to 3,960.8ms Motorola ATRIX 4G (also on Android 2.2) powered by NVIDIA's Tegra 2 Dual-Core processor. We'd far prefer to have seen Gingerbread installed, but HTC Sense will have to tide you over until an upgrade is ready; Verizon has no public timescale for that to take place.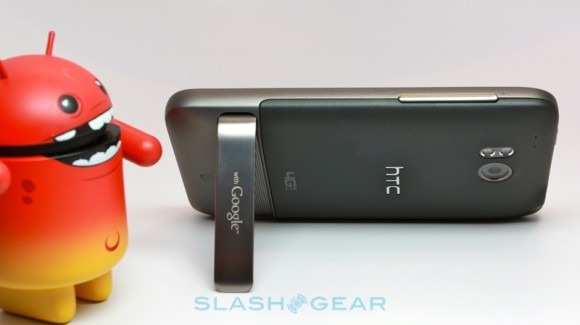 Unsurprisingly, what we're most curious about is the Thunderbolt's 4G performance. Verizon is throwing in a few months of free tethering service – it becomes a $20 a month option for 2GB of mobile hotspot data after May 15 – to get users hooked to LTE, and having tested (and been mightily impressed by) the carrier's USB modems we wanted to see how the Android phone held up.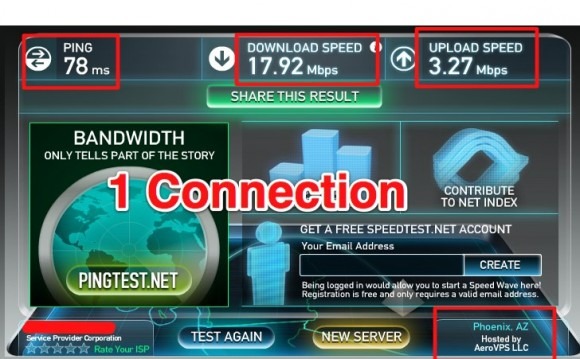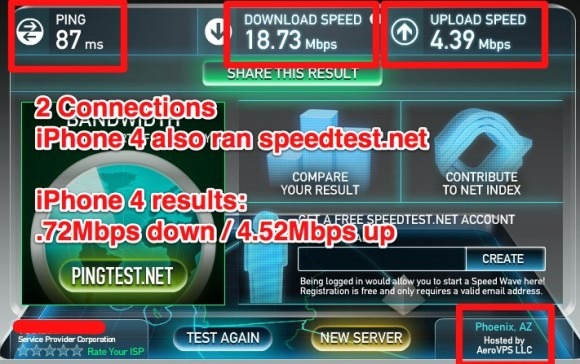 Abnormal speed test results via speedtest.net Android app: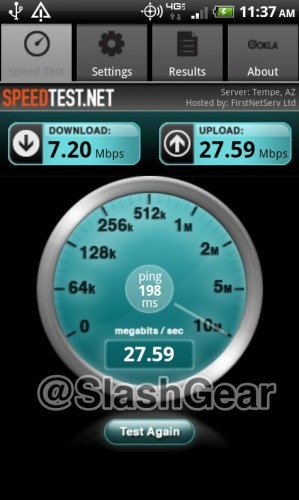 So, an impressive turn of speed and a slick slice of hardware. Plenty to like, in other words, but we'll save all that for the full SlashGear review. Until then, check out our hands-on gallery and unboxing/demo video!
HTC ThunderBolt Unboxing and Hands-on:
[vms 976ff5986393e8767f5b]
HTC ThunderBolt fast boot vs regular boot up speed:[vms fc23349dd10ee68dabb6]Sample video shot with HTC ThunderBolt in 800 × 480 [not max 720p!]:
[vms f914b95a0fc33c3f33bf]
Day 2 Battery Test
The first time we tested the battery on this device, it was the very first time we'd powered it up and we decided to go at it full LTE the whole time. The results weren't the best! (see comment section for results) Now we've got the phone out and have been using it in a much more "everyday" fashion, as a mix between LTE and Wifi, and the results are much more favorable.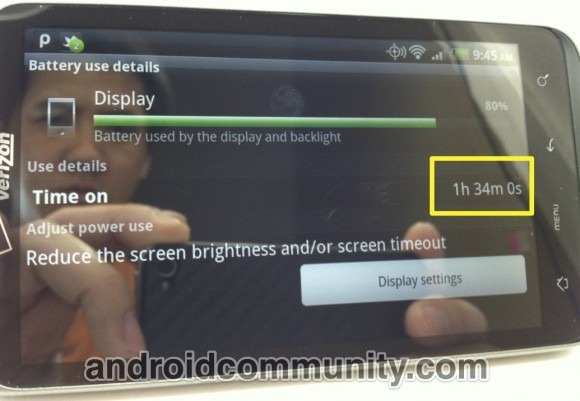 Take note that we're photographing the phone here instead of taking screenshots because when we plug the device into the computer to take shots, it resets the "usage time" and we don't want that!