HTC shows off two more phones at CTIA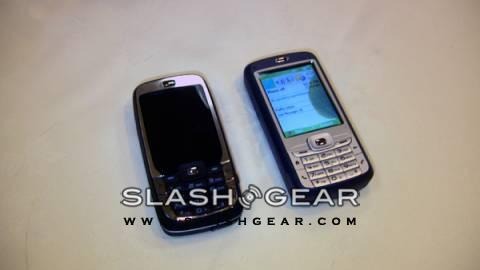 HTC made waves at CTIA this year with the Advantage and the Shift. They didn't stop there, they also had a couple of other phones to dazzle us with.
The HTC Vox and S720 are essentially the same phone, they have minor differences, but the big one is that the Vox is GSM and the S720 is CDMA. This will allow HTC two have two different phones that can work with a variety of carriers.
The phones have standard slide-out QWERTY keyboards that we are used to seeing on HTC phones. They'll be running Windows mobile 6 when they come out. No word yet on a release date.
HTC Vox and HTC S720 Gallery [via gizmodo]