HTC P5500: beauty definitely on the inside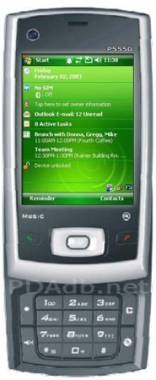 Somebody, please, make HTC STOP.  Honestly, it's time for you guys to think outside the "where can the slide come from this time? what keypad shall we have?" box and give your handsets a sexy makeover.  This P5500 (aka HTC Nike) is another case in point: oh, the smart features are there alright, but how much effort actually went into designing the casing?
Inside, if you're interested, there's a Samsung S3C2443 400Mhz processor, 128MB RAM, 64MB ROM, 3G, HSDPA, GPS, Bluetooth 2.0, WiFi in b and g flavours and Windows Mobile 6.  That touchscreen is a 2.6-inch HTC standard, and there's a 3-megapixel camera to take photos of things more attractive than the smartphone itself.
I'm not doubting that it's a worthy handset (though I'd rather have QWERTY than a basic number pad), I just want the outside to live up to the inside and make HTC's wares more tempting to the non-geek.  Anyway, the P5500 should be available in September.
PDAFrance [via iTechNewsNet]