HTC One X and One S release dates confirmed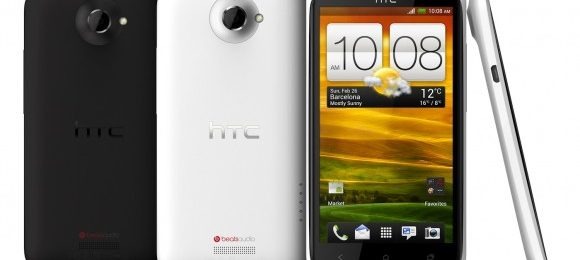 Itching to get your hands on the new HTC One X, or the One S, in good ol' Blighty? You won't have to wait that much longer. They'll both be landing in just a couple of weeks, according to both O2 and Phones4u. O2 took to Twitter to confirm that HTC's new flagship handset, the One X, will be landing on their network on April 5th, although no tariffs have been confirmed yet.
Phones4u, meanwhile, will be stocking both handsets. They've thrown up pre-order pages for both the One X and One S. You'll even be able to choose which color you want: the One X will be available in both black and white, while the One S has black and silver options. Both handsets will be available through Phones4u on O2, Vodafone, and Orange.
HTC One X hands-on:
The cheapest way to get your hands on the HTC One X through Phones4u will be with an O2 tariff. The phone will cost you nothing on a £37 a month tariff, which includes 300 minutes, 3000 texts, and 1GB of data. Orange offer a slightly better, deal, however, with 600 minutes instead of 300 for the same price. If you want a free HTC One S, you'll be looking to pay Vodafone £31 a month, which will give you 900 minutes, 3000 texts, and 500MB of data.
Regardless of which phone you want to take home, Phones4u are throwing in a free HTC Media Link when you pre-order. The Media Link plugs into your television with its HDMI connection, allowing you to stream content from your phone to your TV wirelessly.
HTC One S hands-on:
A quick refresher on specs: the European HTC One X features a 4.7-inch 720p S-LCD2 display, a quad-core Tegra 3 processor, 1GB of RAM, eight megapixel camera with f/2.0 lens, and 32GB of storage. The HTC One S will instead have a 4.3-inch Super AMOLED qHD screen, 1.5Ghz dual-core Snapdragon S4 processor, plus the ceramic feel chassis thanks to the micro arc oxidation process.