HTC Mogul - Sprint announces first WM6 based CDMA device in US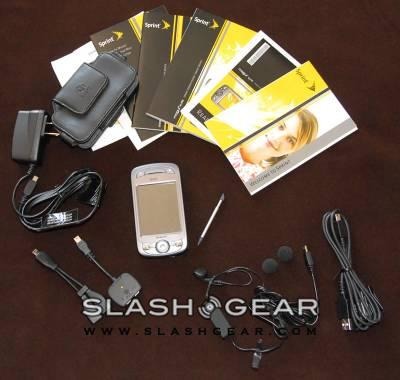 HTC has been on the press front page recently with its HTC Touch roll out. It does not stop there as HTC put another smart phone device called the Mogul in the market. Sprint customers will be happy to know that the Mogul will be available to them.
The Mogul is the first CDMA device in the U.S that sports Windows Mobile 6 Professional edition and Rev A EV-DO. It has built-in Wi-Fi, sleek QWERTY keyboard, large touch screen, and five-way navigation button. It's equipped with 256MB internal memory and shipped with a 512MB microSD card.
The Mogul is said to have 20 percent longer battery life compared to the PPC-6700. The thumbwheel is a nice touch by HTC enabling convenient one-handed operation. Check back shortly for SlashGear review on the HTC Mogul.
Update – First look and hands-on at our sister site My iTablet.