HTC DROID DNA now available at Verizon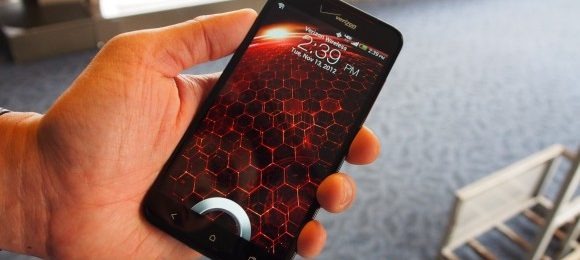 It's finally that day, folks. The day when you can now get your grubby little hands on the smartphone that has the highest pixel density of any other display in the entire world right now. It's the 5-inch 1080p HTC DROID DNA, and it's available starting today at Verizon stores across the US and online.
Verizon is asking $199.99 for the DROID DNA after signing a two-year contract, but if you want to get the handset without an agreement, it'll cost you a pretty $599.99. The phone was announced earlier last week, and it's the first smartphone to be equipped with a 1080p display, which gives it an unimaginable pixel density of 440ppi.
The DROID DNA is the US version of the HTC J Butterfly that was unveiled back in October in Japan. The handset has Android 4.1 Jelly Bean on board, with HTC's Sense 4+ UI running on top. There's also a quad-core 1.5GHz Qualcomm Snapdragon S4 processor, 2GB of RAM, 16GB of internal storage (non-expandable), and a 2020mAh battery.
You'll also find Beats Audio, Bluetooth 4.0, a 2.1MP front-facing camera, with an 8MP rear camera that can simultaneously record HD video and photos. There's the obvious 4G LTE connectivity, as well as global roaming capabilities. For an in-depth look at the device, be sure to skim through our review to learn more.