HTC Dream phone in Android video leak?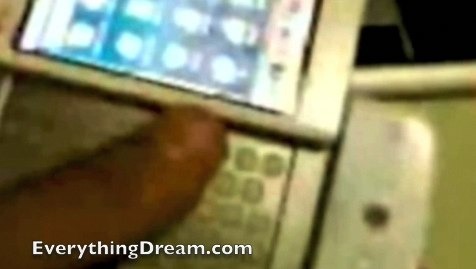 Details are scant right now, but a video was sent to EverythingDream purporting to be HTCs upcoming Dream cellphone, running Google's Android OS.  The clip, which you can see after the cut, demonstrates a device with a side-sliding display that reveals a full QWERTY keyboard.
That display is an iPhone-matching 3.5-inch touchscreen, and the handset is also believed to have GPS.  Based on previous rumors about the Dream – particularly describing its form-factor – this seems to be a pretty good match. 
HTC were recently forced to reiterate their planned schedule to release Android-powered cellphones in Q4 2008, after an analyst claimed that the company was experiencing delays due to development issues.  Google themselves also reconfirmed the launch schedules back in June, following more doubts that the Linux-based OS was ready for prime-time.