HTC 10 capacitive buttons confirmed, specs seen on GFXBench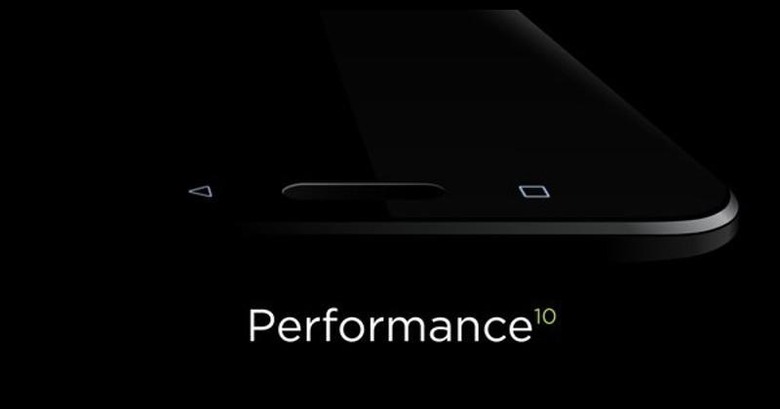 Leaks and rumors have become more or less a fact of life in some industries, like the showbiz and, of course, the mobile device sector. Sometimes, however, there are just some leaks that might be so bad that you wished they weren't true. And then the product's creator comes along to confirm it. That seems to be the case with the HTC 10, where the OEM's latest teaser on Twitter confirmed the "feature" that is probably the most divisive so far: the return of capacitive navigation buttons.
What HTC was actually teasing was how the HTC 10 would be the fastest and smoothest Android smartphone, at least among its peers. Giving it the tagline "Performance to the power of 10", HTC simply implies that it will have the latest high end specs that we've so far heard about. But sometimes your main message gets lost when you, intentionally or not, add something that distracts your audience. In this case, it's a shot of the bottom portion of the smartphone, complete with backlit capacitive buttons.
Navigations buttons have been an on and off debate in the Android world, something iPhone users never had to deal with. Android started out with actual physical buttons, which eventually got whittled down to a physical button for Home and capacitive buttons for Back and Recent Apps. To this day, Samsung follows that convention. Google's preference, however, would be to remove all such hardware buttons in favor of on-screen software navigation. Some OEMs have indeed followed this convention. Others, like HTC, seem to still be finding its footing.
The HTC One (M7) sported such capacitive buttons. Those were removed in the One M8 and M9. Now it seems, for whatever reason, HTC is bringing them back to the HTC 10. There are pros and cons for either feature, which makes it harder to decide which is really the better one. Capacitive buttons work independently of the screen, doesn't take up screen real estate, and won't be locked when the screen freezes. On-screen buttons, on the other hand, can be more easily customized for left or right hand use, and lessens the need for more bezel space at the bottom. Given the HTC 10 has a physical home button anyway, that last advantage is practically moot.
HTC's claim of fastest and smoothest might have some merit, at least based on a sighting in GFXBench. That the HTC 10 will use a Qualcomm Snapdragon 820 is probably a given. HTC hasn't exactly been lacking in that department, going as far as putting the contentious Snapdragon 810 inside the One M9 last year. 4 GB of RAM is definitely a good sign. But perhaps the most promising details is the screen, noted to be a 5.1-inch QHD panel. HTC has so far been stingy on the resolution, so it's comforting to see it finally make the jump. The main camera is marked at 12 megapixels, but we'll have to wait and see how HTC plans on proving that it is a compelling one.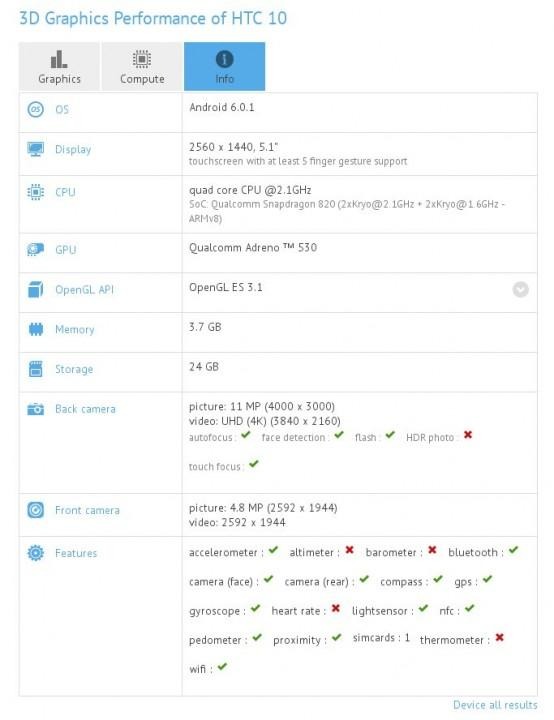 That said, these are just benchmark data and benchmarks can be fooled. We'll have to wait for 12th April to find out.