HTC 10 and LG G5 aren't USB Type-C compliant, says Google engineer [update]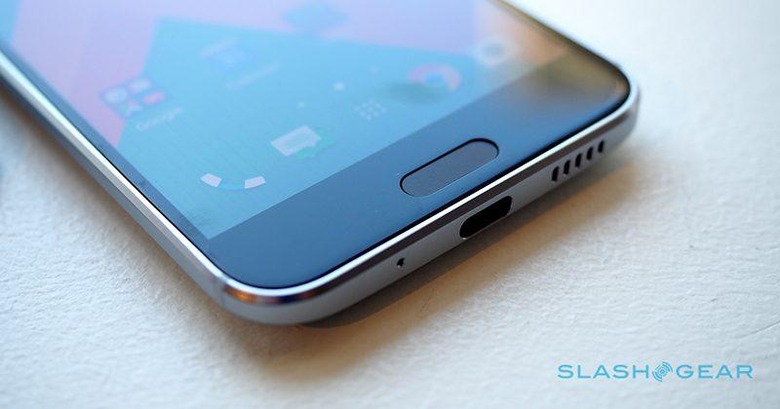 Benson Leung is someone that we've talked about before. He's the Google engineer that rounded up all of the USB Type-C cables and put them through a series of tests to see if they're up to snuff. As it turned out, a number of them weren't, and one even managed to permanently damage his laptop. Well he's back at it again, this time he's looking at phones that use the Type-C spec. And he calls out two big names for being non-compliant, the HTC 10 and LG G5.
You would think that companies such as HTC and LG wouldn't have any trouble making sure that their phones are compliant with the Type-C spec. However, the technicalities are a bit trickier than you might think. One part of the specification forbids any proprietary charging method from increasing the VBus voltage beyond 5V.
Both the HTC 10 and LG G5 both use Qualcomm's QuickCharge 3.0 technology. This allows the phone to charge faster by increasing the VBus to 9V or even 12V. Since this is clearly more than the 5V that the USB Type-C spec lists, both phones are non-compliant. This goes for any other device that also adopts QC3.0 as well.
So does this mean that your shiny new HTC or LG phone is bad, or is in some way going to malfunction? No, not exactly. What it does mean is that these phones are not USB Type-C compliant. And while that probably won't cause any issues, it's hard to say for sure that it won't. The connector and the standard are still fairly new, and it's too early to tell if modifications such as this could cause potential issues in the future.
Update: We've received the following statement from Qualcomm:
Qualcomm Quick Charge is designed to be connector-independent. It can be implemented in a device that supports a variety of connectors, including USB Type-A, USB micro, USB Type-C, and others. When an OEM chooses to implement Quick Charge into their device, they can configure the voltage to fit within the specifications of the USB Type-C standard. We have received no reports of user experience or device malfunction issues with or without USB Type-C connectors. At Qualcomm Technologies, we are continuously working to provide the best solutions for our customers and consumers. Qualcomm Quick Charge is a leading edge fast charging solution with more than 70 devices and 200 accessories supporting one of the two most recent versions of Quick Charge, with even more currently in development.
Update 2: HTC has given us the following statement:
"HTC has configured our Quick Charge 3.0 implementation to Qualcomm's spec. We always recommend that users charge with HTC's first-party chargers (including the USB-C cable). If a user opts for a third-party charger or cable, we strongly advise they purchase only from reputable brands."
VIA: AndroidPolice