HP's Whitman confirms Windows 8 tablet this year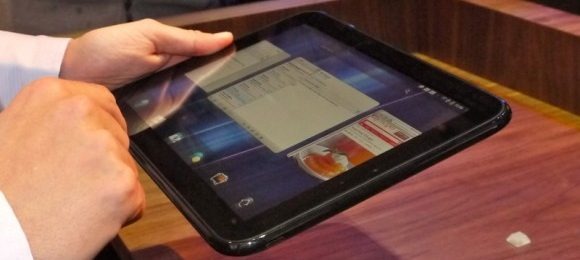 HP may have ditched its WebOS platform along with its corresponding hardware in an abrupt and ill-planned maneuver last year that saw its CEO Leo Apotheker ousted and replaced by Meg Whitman, but it's ready now to give tablets another shot. Although recent rumors suggested that the WebOS HP TouchPad could be revived in 2013, the current focus is on Windows 8. Whitman confirmed during a conference today that HP does indeed plan to release a Windows 8 tablet before the end of this year.
Whitman made the announcement today during a Wall Street Journal conference, revealing that the new Windows 8 tablet by HP will be primarily based on Intel technology. The decision to go Intel instead of ARM had to do with the still unconfirmed schedule for the ARM edition of Windows 8.
As to how the HP tablet would stack up against competitors such as the iPad, Whitman insisted that she isn't worried. She doesn't believe that the two tablets would compete, saying that she uses the iPad for reading books and watching TV, but not for getting any work done. This suggests that HP's workhorse Windows 8 tablet could be more enterprise-oriented, although surveys show enterprise adopting the iPad just fine.
During the conference, Whitman also revealed that HP is currently busy developing talented execs from within and plans to find its next CEO from within. The company had been hiring from within since 1999 until it recruited Carly Fiorina as CEO, followed by three other CEOs, all outside hires. "I will not feel like I've done a good job if my successor is not an internal choice," said Whitman.
[via BusinessWeek]