HP Z220 Workstation hands-on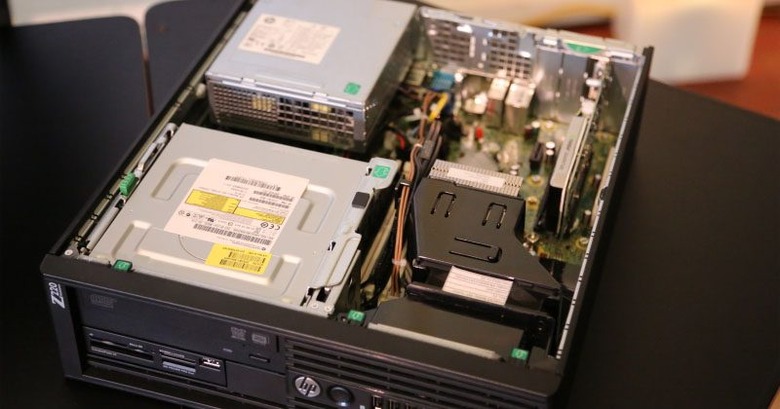 HP's Z-series workstations are some of the best in the business, and one of their most popular models is the Z200 series. It's getting an update today with the Z220 workstation, which comes in a standard mini-tower version and a Small Form Factor model. HP showed us the models before the official announcement, and we were happy to check them out. For those who need lots of power in a small space, the two versions of the Z220 should prove a worthy contender.
The Z220 is very much a scaled-down version of the larger Z420 model, right down to the internal and case designs. The mini tower model has a quick-release access panel and an optional front handle that takes the place of the first disc drive. This allows IT managers to grab the admittedly heavy desktop and lug it around much easier. The tough construction and easy access of both models is built to take a lot of punishment. There are three disc drive bays in total.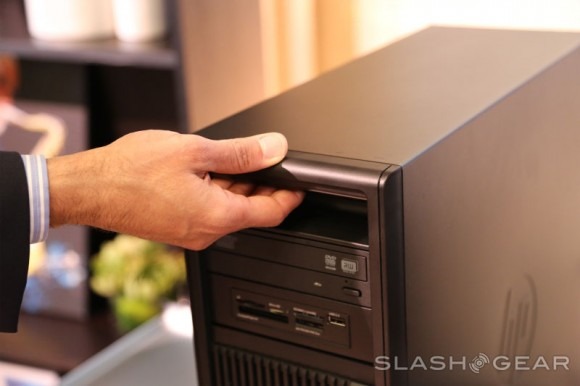 The Z220 is designed to be an entry-level machine for those who need massive amounts of power, like computer-aided design, architecture and healthcare industries. Both are designed to be expandable, but the mini tower is exceptionally so, with front-facing USB 3.0 and FireWire ports, and various internal organizational constructs for easier swapping of components. The internals are designed for excellent airflow and nearly silent operation, using many proprietary airflow and securing parts.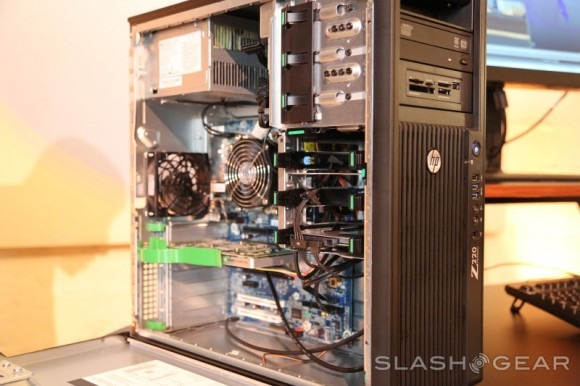 HP isn't quite ready to reveal the full specifications or price of the Z220, in either the mini tower or SFF sizes. You can expect the latest Intel processors and vast amounts of RAM, storage and video options (with various degrees of price) when it launches this summer.