HP Z1 G2 Workstation Review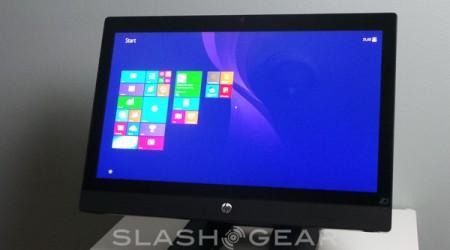 With the Z1 G2 workstation, HP is hitting a lot of high notes. Highly customizable, intensely powerful, and endlessly useful, the newset HP workstation is a substantial upgrade versus last year's model. With everything tucked neatly behind the screen, this is a low-profile all-in-one workstation that gets the job done, should you need a lot of power backing your operation.
While grandma and grandpa likely won't find need for the Z1 G2, those who need a lot of guts to power a robust application (or set of them) will want to take notice. Though it's highly customizable, we found the middle of the road variant entirely powerful for a top-end gaming experience at minimum. Going with an "entry level" model would likely suit just about anyone as well.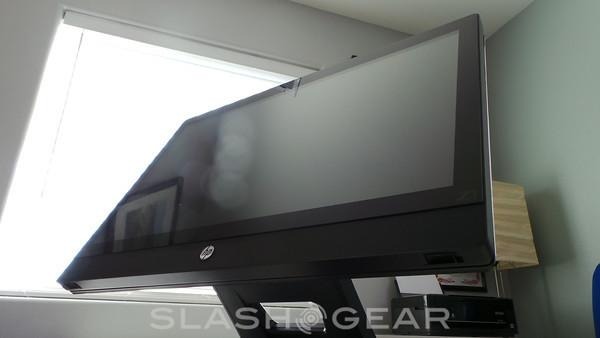 Hardware
The Z1 G2 isn't portable, but it is versatile. At roughly 50 pounds, it's not one you're going to want to tote around, and it just can't be tucked under an arm. The screen is big and gorgeous; at 27-inches, our glass-on-glass touch screen model was a delight. Dense and responsive, we found ourselves not even concerned with the included keyboard and mouse (which, honestly, are run-of-the-mill — you'll likely want to upgrade). For those not interested in touch, there is a standard screen which HP tells us offers less glare, a nice touch for those suck in brightly lit environments.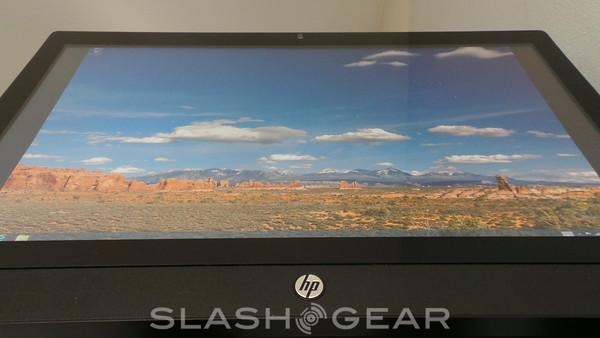 The form factor hasn't changed much since the last time we checked out the Z1 workstation, but HP has listened to feedback. Aside from screen improvements, HP has also made it easier to access rear ports, and added the option for Thunderbolt ports.
Service mode, where the HP Z1 G2 is laid flat and opened up, is also easier. HP customers found it a bit cumbersome with the Z1 from 2013, so HP went on and made it much easier to open the machine up for swapping out parts. The easy customization makes the Z1 G2 stand out, but it's not for the feint of heart — this is still a computer, even if HP has made it easy to poke around inside.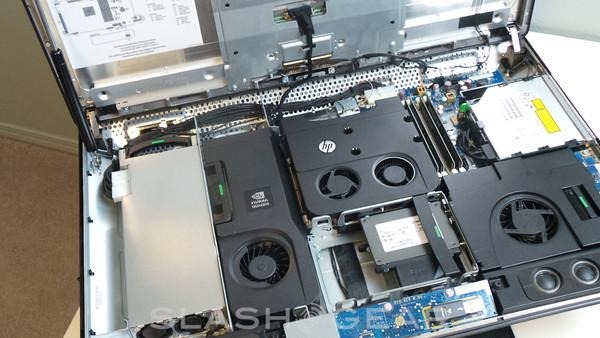 Service Mode
For those who are a bit more savvy than the average user, Service Mode provides a quick, easy way to upgrade and swap parts. We liked it for high-end gaming, in which upgrading a graphics card could be done in a snap. Adding memory is also similarly easy, as is fixing components on the fly. For a more demanding customer — especially in an educational or enterprise space — the Z1 G2 is worth a hard look.
With a slew of clips and directional arrows guiding your way, it's actually kind of hard to screw up with any self-customization. HP has a list of add-ins they have approved, but you're not necessarily limited to them. Even if you did work within HP's suggested guidelines, you'd be hard pressed to want more than they have included. With multiple, top-end options in each category, there is little fault to be found for customization.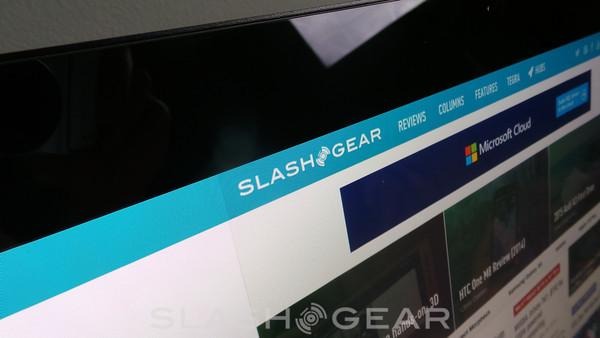 Software
The Z1 G2 we tested came with Windows 8.1 Pro (64-bit), but HP isn't limiting you there. You can also get Linux, which has RHEL 6 and SLED 11 drivers. If you like, HP will break out the RHEL and SLED for you as well.
As a machine like this should, the Z1 G2 plays nicely with others. Directory Mode allows for a manager to access devices throughout the building, while HP's remote graphics interface allows users to work remotely from anywhere. The optional Thunderbolt 2 port(s) supports monitors at up to 4K resolution, and you can daisy chain up to six devices.
Benchmarks are similarly impressive, with the Z1 G2 scoring high on Geekbench. With scores well over 3,000 and 10,000 respectively (angle and multi core), it's no wonder this device hustles like it does. Typically when we test a device, there are instances where we can make it stutter or lag, maybe drop a frame or two in a game. The Z1 G2 didn't disappoint in any regard — in fact, we had trouble taxing it at all.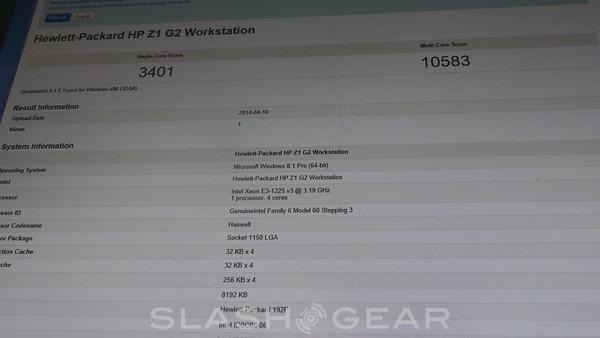 Wrap-Up
Need a monster device that looks as good as it performs? Give the HP Z1 G2 a look. It's not svelte, but it is powerful. The screen is lively and responsive, and we had quite a bit of fun gaming with it. Even with normal use, there was plenty of reason to enjoy it as a high-end desktop solution. The hardware is easy to get to, and so are the ports, which adorn the side of the device. The Z1 G2 is almost begging you to toss everything you have at it.
For those in enterprise or education, this one is easily a go-to. It's fast, powerful, and gives you the option to control and manage multiple machines. It could easily find a home with graphic designers or photographers who want the ability to get tucked in and edit "by hand". For those at home who want a really powerful desktop, this is also a great option. It's sturdy, and more than adequate to stand up to just about any task you can toss at it. If it's not, the customization will take care of any want you may have. The bottom line here  is that there's just no stopping the HP Z1 G2.