HP Unveils Thin New Elite L2201x 21.5-Inch LCD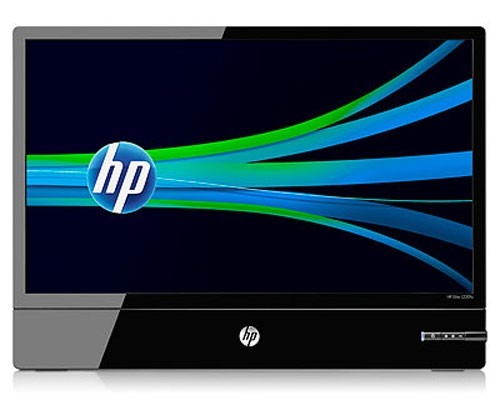 HP has all sorts of products that bear its brand name from computers to display and smartphones. The company is most known as the world's largest shipper of computers, but it has a goodly share of the LCD market too for screens to go along with desktops. HP has unveiled its latest desktop display called the HP Elite L2201x. The screen is very thin and has a kickstand prop rather than the typical base we are used to seeing on computer screens.
The exact launch date of the screen isn't known, HP lists it as coming soon. What we do know is that the screen is 21.5-inches and used LED backlighting. It has a 16:9 aspect ratio the only connectivity with a DisplayPort. You will need adapters if your video card lacks DisplayPort. The screen has a resolution of 1920 x 1080 and 0.248mm pixel pitch. The contrast ratio for the display is 5000:1 and the panel might not be great for gaming.
The response time is 16ms. I would want to see this thing in reviews to be sure ghosting with video games and movies isn't an issue. That response time is longer than we generally see. The display measures 19.94" x 4.89" x 14.22" with the stand and it weighs 7.3 pounds. Pricing is unknown at this point, but I see nothing that would make this a particularly expensive display.
[via HP]