HP unveil new convertible Tablet PC to replace tc4400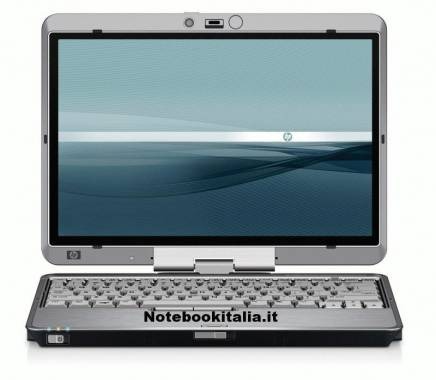 HP's tc4400 convertible Tablet PC might not have captured the hearts of vintage tc1100 tableteers, but it did succeed in bringing reasonably spec'd pen-computing into the hands of a cost-conscious general public.  Now the company is hoping for a double-whammy with their new convertible, the 2710p, due for release in July this year.

While details on specifications are scant so far, it's fair to assume that WiFi in either g or N flavours will be present, together with a webcam mounted in the top screen bezel.  The display itself looks to be widescreen WXGA resolution.
I've no doubt that more details will come spilling out in the next month or so as the predicted release date gets closer.  First impressions are good, though, and assuming the spec's match up to the classy exterior (a big improvement on the solid but businesslike tc4400) and HP target the pricing right, it should be a realistic competitor to Gateway's latest consumer-oriented tablet, the E155C.
NotebookItalia [translated] [via Laptoping]