HP PC chief: "Kludgey" Microsoft Surface is "hardly competition"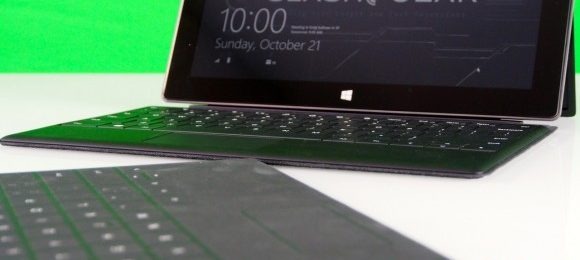 HP's PC chief has dismissed Microsoft's Surface tablet as "slow and a little kludgey" and blamed the tech press for over-hyping what he would "hardly call ... competition" to HP's own products. "Holistically, the press has made a bigger deal out of Surface than what the world has chosen to believe" Todd Bradley told CITEworld, going on to say that HP's initial focus with Windows tablets is the enterprise, with consumer-centric models not expected until 2013.
"We're not entering the consumer tablet fray any time soon. We'll be doing something next year, but you won't see a consumer tablet from HP before Christmas" Bradley confirmed. "You'll see convertibles that are focused on how you use the device, keyboard, clamshell."
Although specific OS and processor is undecided, Bradley is "not a big [Windows] RT fan either." The company confirmed back in June that it had frozen plans to release its own ARM-based RT slate, though it denied that the decision had been prompted by Microsoft's surprise announcement of its own Surface project.
"I'd hardly call Surface competition ... One, very limited distribution. It tends to be slow and a little kludgey as you use it. I just don't think it's competitive. It's expensive. Holistically, the press has made a bigger deal out of Surface than what the world has chosen to believe. If you want to go to any of the 30 Microsoft Stores in the United States to buy one, I think you should probably do that" Todd Bradley, executive vice president, Personal Systems Group, HP
Of course, it's somewhat ironic that HP should dismiss Surface after the dire HP TouchPad launch, though Bradley says that the company's own failures, if anything, give him better insight. "I'm saying that as somebody who understands the consumer market pretty clearly" he argued. "Obviously the decision by our board to shut down the WebOs business caused us to have a significant delay in our tablets. We're catching up slowly, both with tablets and with convertible devices."
Those convertible devices – and HP's other Windows 8 hardware – may well attempt to bridge the traditional divide between enterprise and consumer hardware, and instead try to be all things to all users. Asked about what HP has planned for 2013, Bradley says we can expect to see "a lot of work with devices in the enterprise that are broadly ubiquitous, getting away from commercial and consumer and just having one set of IT products."