HP Pavillion HDX has misnomer, they call it a laptop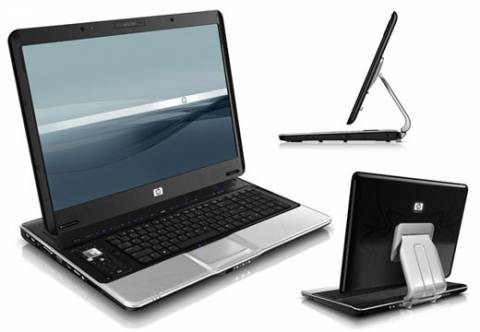 But its 20.1-freakin inches! Clearly they are having issues at HP determining what constitutes a laptop and a desktop with an integrated screen.
This Pavilion model is rather reminiscent of Dell's XPS M2010 that had the same identity crisis. You wouldn't think there would be much of a market for laptops of this size, but apparently there is because there have been more and more models with these type of dimensions popping up all over the place. I can't wait till Apple slaps their 30" HD display on a MacBook Pro, lol.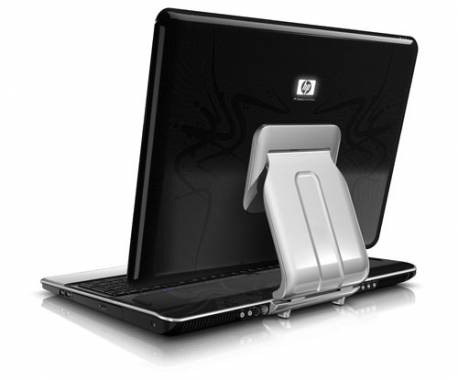 You get your choice of flavors of Vista, the processors range from Core 2 Duo T7500 at 2.2GHz all the way up to Core 2 Extreme at 2.6GHz. you can get up to 4GB of DDR2. You can get a SuperMulti LightScribe drive or a SuperMulti Drive sans LightScribe, but it does HD-DVD reading. It has a 512MB ATI Radeon HD2600XT graphics card. For connectivity you can get wireless G or N, both come with Bluetooth as well. There are up to 2 HDDs for a maximum of 320GB of storage. Lastly there is a TV tuner and 4 Altec Lansing speakers in this beast. You can buy it now starting at $2999.99.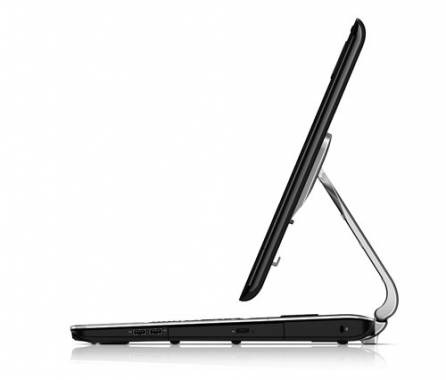 HP Pavillion HDX aka "The Dragon" Review [via i4u]