HP Pavilion 20 AIO PC brings Windows 8 at $499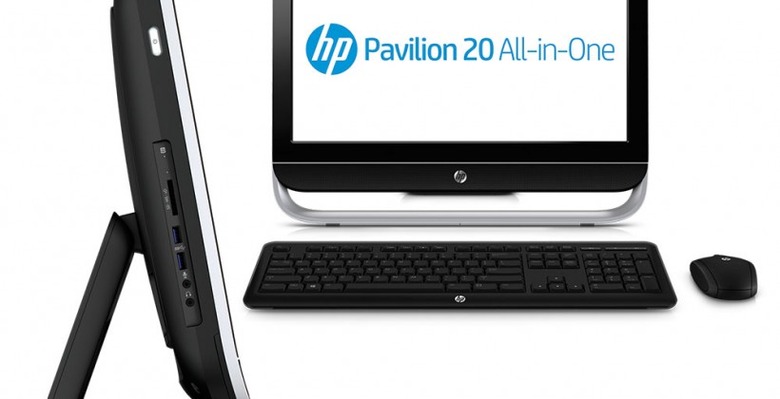 If you want to get in on the Windows 8 universe with a lovely All-in-One but don't want to spend a pretty penny to get it, the HP Pavilion 20 All-in-One PC might be just the ticket for you. This machine includes a wireless keyboard and mouse in the box and will be appearing on the 23rd of October for just $499. And while that price shocks your mind, making you think that no high-class AIO could possible be that cheap, have a peek at its features here and now, starting with a choice of Intel or AMD processor right out of the box!
You'll be working with HP Connected Remote and Photo for your perfectly tuned control of videos, music, and photo slideshows. You'll do this from the PC itself or from a connected smartphone or tablet – wirelessly, of course. This machine has a slim design not unlike what we've seen from HP earlier this year in their all-in-one lineup across the board. HP has taken a lovely minimalistic approach to their all-in-one designs this season, and it's continuing on to Windows 8!
This HP Pavilion 20 all-in-one machine will be bringing you a simple set of components that do not sacrifice in overall performance. That is to say, do not sacrifice if you're looking for an average everyday experience with your PC. If you want to do some hardcore video processing and next-level gaming all day and night long, you might want to ramp up a bit. For those of you that want an all-in-one experience that's ready for media consuming and light workloads, this model may be your most awesome choice at the price it's being offered.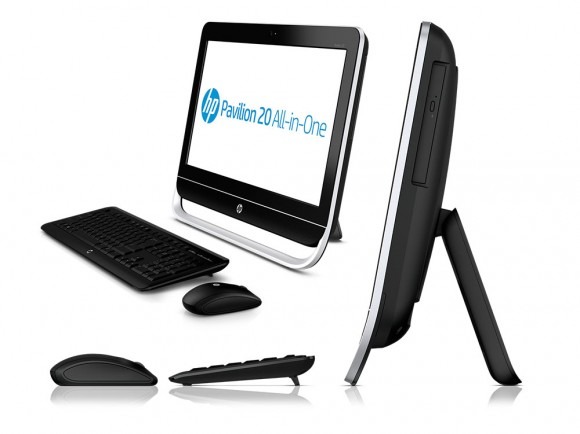 This machine will be coming with options in many components, including – as mentioned – Intel Core or AMD processors as well as up to 2 terabytes of storage inside. You'll be rolling out along with many other HP computers on the 23rd of October with Windows 8, and you'll be doing it for right around $500 USD – that wont break the bank! Hit up our HP tag portal for more HP releases this week – Windows 8 ahoy!