HP 2133 UMPC specs unveiled - I still want one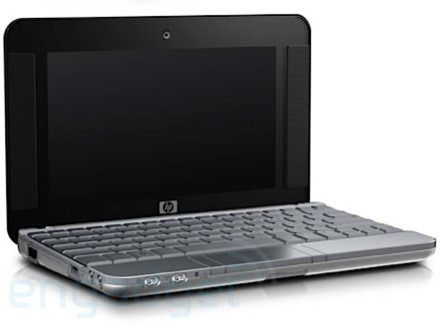 You know how sometimes something gets hyped up so much, and then by the time it actually gets released/announced/goes on sale it kind of sucks? Well I still want one of these new HP UMPCs even though I now know the specs, starting with the VIA processors and graphics chipsets.
All the processors will be VIA C7-Ms running at either 1.2 or 1.66GHz. all the notebooks will come with at least one gig of RAM and will have at least 120GB of HDD storage space. The screens are 8.9" diagonal screens with a resolution of 1280x768.
All of the notebooks have 802.11 a/b/g, VIA Chrome 9 UMA graphics, a weight of 5.26 pounds, and dimensions of 13.27x8.546x5.281 inches. Operating system choices are SuSe Linux Enterprise Desktop 10, Windows Vista Business, or Vista Home Basic depending on which model you buy.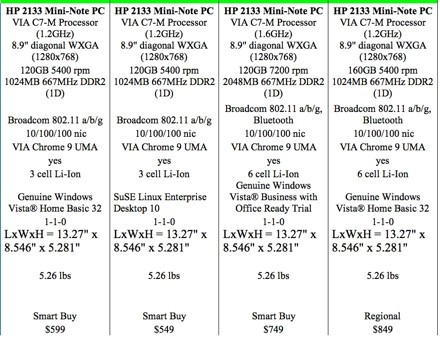 Lastly, prices range from $549 to $849 and there are 4 different models. So, basically, a notebook that started out as an Eee competitor has grown into something more, but less, that's to say that its not quite a full fledged notebook by today's standards, but its nowhere near and Eee either, I suppose it will be perfect for those looking for something just a bit more than an Eee, but I certainly wouldn't call it a competitor. Oh, and its largish size and fat wieght of 5.26 pounds kind of knock it off the UMPC list don't they?
[via Engadget]