Honor 20 could undercut the Huawei P30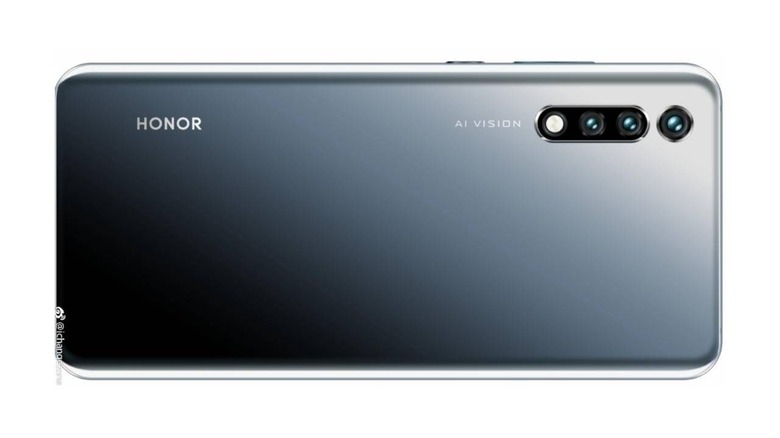 Huawei may have turned heads at MWC 2019 last week with its Mate X foldable phone but its actual 2019 star is still coming in a few weeks. While Huawei is warming up the hype machine, however, its sub-brand Honor may already be preparing the Huawei P30's biggest rival. Although nothing is certain yet, a new leak paints a picture of an Honor 20 that could very well make Huawei's early 2019 flagship almost irrelevant.
To its credit, Honor has reportedly shipped more than half the number of smartphones than Huawei. Since analysts count them as one company, those sales bolstered Huawei's ranking in the global market. Of course, Honor does uses Huawei's technologies and components anyway so its a win-win situation for the Chinese OEM.
Specs leaked on Weibo show what is pretty much expected to be on the Huawei P30 and its siblings. That includes, of course, the Kirin 980 processor and options for 6 or 8 GB of RAM and 128 or 256 GB of storage, which could be one of the few disadvantages of the Honor 20 over the Huawei equivalent. There's a 6.1-inch OLED screen and a large 3,650 mAh battery inside.
Huawei is always gunning for top photography benchmarks and it seems that Honor is now doing the same. The Honor 20 will boast of a triple camera setup with a 48, 20, and 8 megapixel sensors and 3x zoom. The leak also notes that the phone already has a DxOMark score of 108, which puts it just below this year's topnotchers and above the Xiaomi Mi 9.
Of course, price is going to be the clincher here, with the Honor 20 tipped to cost 2,999 RMB ($447) for 6 GB of RAM and 128 GB of storage all the way to 3,799 RMB ($567) for 8 GB RAM, 256 GB storage. With specs and prices like that, getting a high-end Huawei phone at twice the price might be an even harder sell. Especially when it almost looks like the Huawei P30, too.