Helio's First and Flagship retail store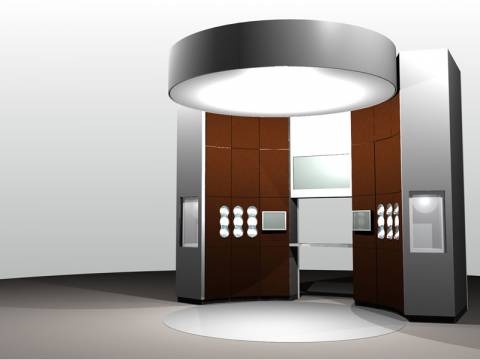 Hi everyone, I just wanted to share with you that Helio is opening their first (and flagship) retail store right down the road on the Third Street Promenade in Santa Monica pretty soon. (It'll be on the north end, between the Apple Store and Banana Republic).
They're working with the best in the industry to create a pretty amazing destination (Gensler is our design firm, of Apple Store fame). They're creating an environment where both members and potential members can come in and experience Helio in some pretty cool ways. No lines, boutique treatment, "spa" services for members (like device cleaning) – just a cool place to be. Click over to see more renderings of the store as well as the press release.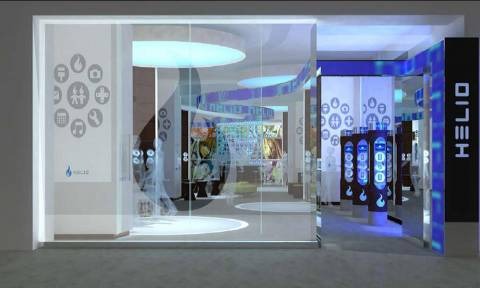 When Helio representative first broke the news to me, I immediately asked the question, "But you only have two devices...why open a store?" While Helio didn't say much about future product portfolio, I was assured that it is expanding soon – to the high-end (details on that later). I can't wait to see what other cool stuff to Helio will release.
Helio Press Release
We're growing at an exceptional pace with membership numbers going up by the
day, by the hour and even minute (we continue to set sales records each week). Our overall number of retail doors will reach 2,000 this month. We're on pace for our aggressive distribution strategy of over 3,000 retail doors by the end of the year – far and away above any other MVNO and illustrating the positive response we've received in just three short months.
Everyone's got their own horror story about wireless stores – bad service, a stale environment, a hurry-up-and-wait approach that mixes disorganized lines with answerless stares.
Helio is changing this. Our stores will be nothing like what's available in the industry. No cheesy roadside balloons and people waving flags dressed in a chicken suit.
Helio stores are a place where young people that are passionate about staying connected (like us) can go to fully experience Helio. They are gathering places for the Helio community where they can experiment with services and devices, explore content, get assistance, become Helio members or just hang with friends. Helio stores will be fresh, clean and simple and all about our young community, giving them a place to call their own.
We are announcing our first five Helio stores, beginning with the opening of our flagship location on the Third Street Promenade in Santa Monica, California in early October. Additional stores will open between October '06 into early '07 in cities including New York, Denver, San Diego and Palo Alto. We will also be opening additional stores throughout '07 in major markets. All Helio stores will be in hand-picked locations that are destinations for our community. We won't be found in a run down strip-mall or generic office complex. Our locations, like our store environments, will be Helio-centric, fun, cool spots.
Helio stores will be larger in size – these aren't boring corporate phone stores. There's room for interactivity, exploration and socializing. As you enter a Helio Store you will be drawn in by our free-standing towers which display our devices and promote first in market services like MySpace Mobile, Helio on Top and the amazing stuff we've got in the pipeline.
Helio stores will feature unique entertainment pods throughout the store so customers can experience and sample live devices. They will be able to pull up their MySpace account and check in with friends, play a multi-player game, or watch high quality videos on the devices. There will also be a central lounge where our community can gather to hang out or spend additional time exploring and discovering Helio.
Members will be treated to a boutique-like experience. Each pod acts like a self-contained store where a customer can sample services, purchase a device, accessorize it and check out. Nobody will be inconvenienced by lining up at a traditional cash register (you can go to the DMV if you want to wait in line). Or if new members are getting their existing numbers ported to Helio, there's no need to stand around and count the minutes. Helio stores have a comfortable lounge to kick back at and rap with friends or check MySpace accounts while the transfer takes place.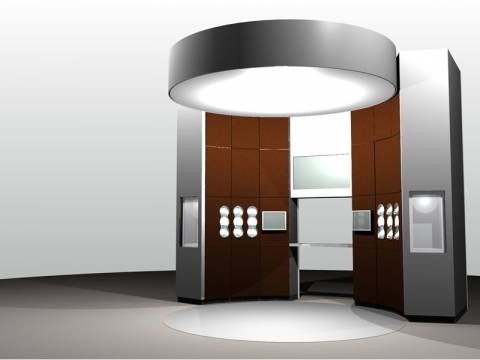 In addition to our sales staff, we will have dedicated service representatives to help with device maintenance, user education, troubleshooting and more. Members can causally chat with the Helio team, sample new games or services while they receive assistance. We're even equipping our staff with "Spa Kits"" filled with cleaning tools so Helio members can just pop in and freshen up their devices.
Distribution has been extremely important to Helio from day one. Our distribution includes being where you would expect to find wireless and some places that are surprising, but clearly reflective of our brand and places that our young, connected member shops.
We are currently in locations like FYE, Tower Records, and Wherehouse, appealing to entertainment lovers, as well as Fry's Electronics and many wireless agents.
We're also in some amazing boutiques that are the hottest places to shop. This is an approach far different than our competition and has increased Helio's awareness to over 100,000 friends on MySpace and much more. Boutiques you can find Helio installs include Arrive (Miami), Madisons and Diavolina (LA), Buckler and Blue in Green (NY), Aqua and HUF (SF), Acote Salon and Bodega (Boston) and many more.