Headphone Divine: First Wireless Headphones With DSP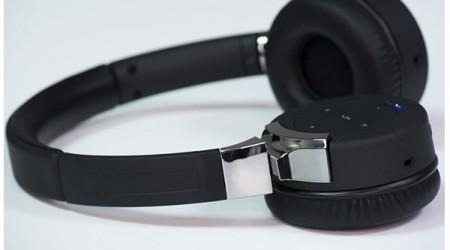 Many people grab a pair of headphones and go; as long as music comes through them and nothing about it stands out as inferior, little thought is given towards sound quality. Of course, this doesn't apply to all of us, and so higher-quality headphones are available to appease the tastes of audiophiles, musicians, and professionals. Wireless headphones are more convenient than wired cans, but often produce lesser quality, making them unappealing to some. XTZ has addressed that latter problem with its new Headphone Divine headphones.
The Headphone Divine, as it's called, is said to be the first pair of wireless headphones that offers digital sound processing (DSP), giving it a quality edge over other Bluetooth cans. This includes software for both impulse and frequency response, and is joined by more common technologies: Bluetooth 4.0 with aptX Codec, NFC for simple pairing, and an optional audio cable for use with an integrated 3.5mm jack (handy for those times you can't use Bluetooth, like on planes).
XTZ, the company behind the headphones, says it has given careful attention to the construction, as well, with things like ear cups and pads to the device's total size being optimized for "the perfect sound". It uses a closed-back design, as you can see from the image above. Other features include an integrated microphone for headset capabilities, 40mm neodymium drivers, and 14 hours of playback on a charge.
The Headphone Divine project is being funded through Kickstarter, where its $25,000 goal has been exceeded three times over. There are 11 days left to back the project if you're looking to get your own pair; a pledge of $99 will get you a pair, but that price will jump to $229 USD when it hits shelves.
SOURCE: Kickstarter