Harman Kardon SB 16 Review
Home speaker systems can be a complicated matter. Even with wireless speakers, surround sound setups usually involve bulky hardware spread across your living room. Harman Kardon believes it has the answer, though, with the SB 16: a $599.99 soundbar system pairing a meaty subwoofer with a relatively discrete single speaker unit. Read on for the SlashGear review.
Hardware
Soundbars are often pushed as ideal for compact living rooms, but the SB 16 manages to still be imposing despite only consisting of two pieces. The bar itself is 92 x 89 x 11 cm and weighs 3.6kg, while the subwoofer is a hefty 48 x 38 x 38 and 15kg. It requires a little consideration for placement, though the wireless link between the two components makes it easier.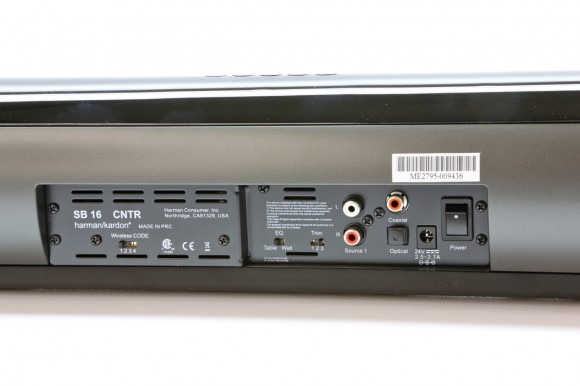 Harman Kardon SB 16 Unboxing and hands-on
Build quality is excellent, and takes some of the sting out of the $600 tag. The Soundbar is creak- and flex-free, and the design is minimalist in its sturdy black simplicity: you don't get a display or a splash of buttons, only power, volume up/down and source switcher.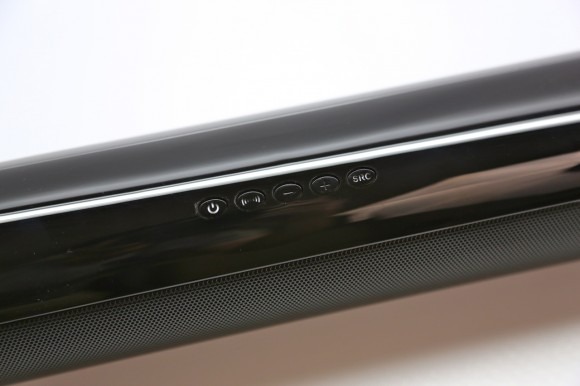 All of the inputs are on the back of the soundbar: an analog stereo, a digital optical and a digital coaxial. Unlike some systems, there's no HDMI input or throughput. Both parts require their own power input.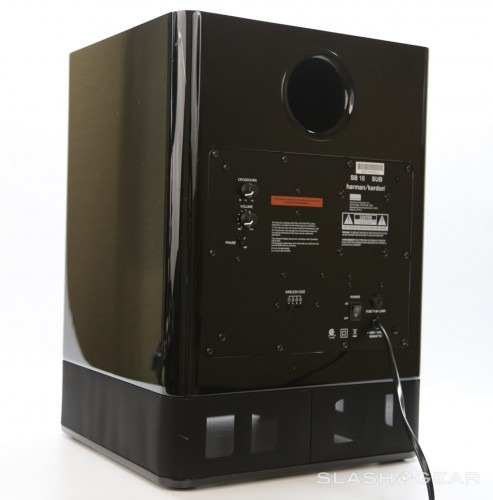 Remote Control
Harman Kardon takes the arguably unusual route of not bundling a remote with the SB 16; the integrated buttons are the only controls you get. Instead, the plan is to use your TV remote for controlling power, volume, mute and source. That requires some programming first.
In essence, it's a matter of holding down the power and source buttons on the soundbar until it enters programming mode, choosing the button you want to set up, and then pressing the relevant key on your TV remote until it's learned. We found it took a couple of tries – sometimes the SB 16 would time-out of learning mode, and we needed to start again from the beginning – but after we persisted it all responded as expected.
Performance
With two 3-inch midrange speakers and a 3/4-inch dome tweeter per channel in the soundbar – driven by a 2 x 25W amp – and a 100W amp in the sub, we were expecting loud sound from the SB 16. What surprised us was the precision of the audio; there was no muddiness in more frantic scenes, and even when film soundtracks mixed high-octane backing audio with dialog, we could comfortably make out the speech.
It's all too easy for speaker systems to try to mask low-quality mids and trebles with an extra heaping of bass, and while there's no shortage of power from the subwoofer, the SB 16's upper registers aren't shy. There's a width to the soundstage that belies even the meter-wide soundbar, too, and even the "3D Surround" mode, though of course nothing like true surround, adds a highly listenable element to films.
Music performance, meanwhile, stands up to most genres. The Harman Kardon does best with acoustic and classical tracks, its treble and midrange clarity adding up to great guitars, piping vocals and crisp pianos. More aggressive rock and RnB lost some of its punch at higher volume, but keep the audio more around the mid-point and it's still highly listenable.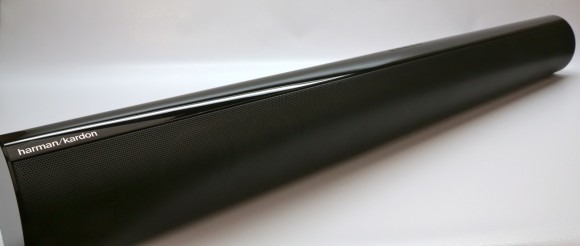 Wrap-Up
$600 is a lot to pay for a speakerbar system. To understand the SB 16, you first have to reconsider your ideas on value: this isn't a space-saver, or a cheap way to bypass integrated TV speakers, but a straightforward and practical upgrade to better sound quality.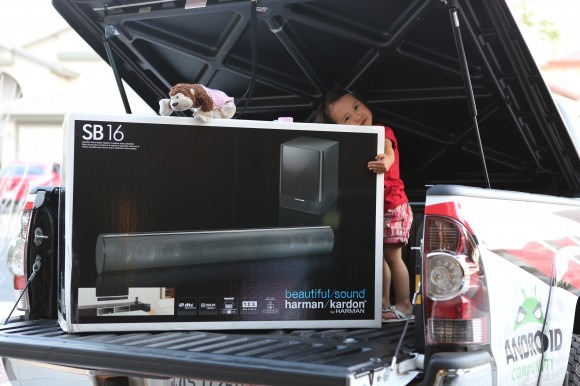 Performance for movies and TV is stronger than for music, though the SB 16 does a good job holding its end up there too. A separates system might deliver more authentic surround sound or better music performance, though at the price of more complex setup and a potential wiring mess. For a balance of audio and ease the SB 16 does a lot for the money.