Hardcore: an action film styled like an FPS game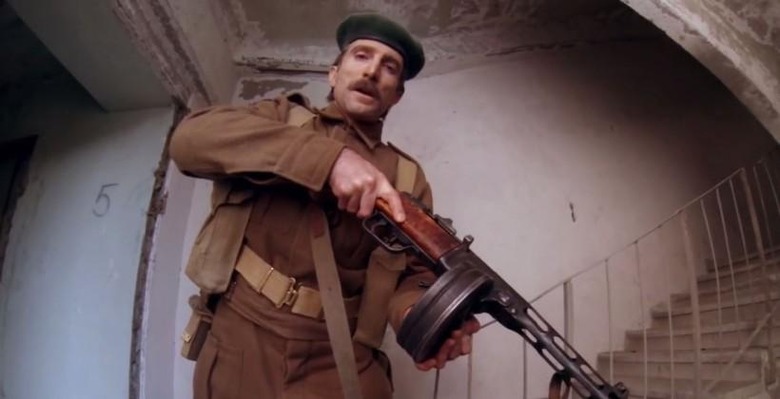 When we watch movies, we expect them to follow a certain conventional style; the same goes for FPS video games. YouTube is full of videos themed after the latter, mixing live action with the first-person-shooter style common in games like those in the Call of Duty franchise. Not many of those videos match the quality and consistent styling of a new live-action movie tease called "Hardcore", which hopes to ultimately be the "First Ever Action POV Feature Film", according to the maker's Indiegogo campaign.
The film is the work of Ilya Naishuller, who has dabbled in first-person perspective filmmaking in the past. He has taken to Indiegogo to fund his latest effort: Hardcore, a movie that will (if his plans fall into place) be the first feature length movie filmed entirely from an FPS perspective.
The goal was inspired by Wanted director Timur Bekmambetov, who saw Naishuller's first short POV film "Bad Motherf*cker" and encouraged the creator to follow through with creating a feature length film in the same style. The rest is history, with Bekmambetov producing and Naishuller directing.
Hardcore is an action Sci-Fi film, they say, following the character Henry who has been resurrected as a cyborg and tasked with saving his wife Estelle. The short, featured above, was filmed mostly using a GoPro and is set as a single day in Russia, according to Naishuller.
The film has been shot and edited, says the creator, and now funds are being sought for post-production work — things like CGI effects and audio work. So far a touch over $51,000 has been raised, with the makers looking for $250,000 .USD. The campaign will close on December 6.
SOURCE: Gizmodo