UE BOOM 2 Gallery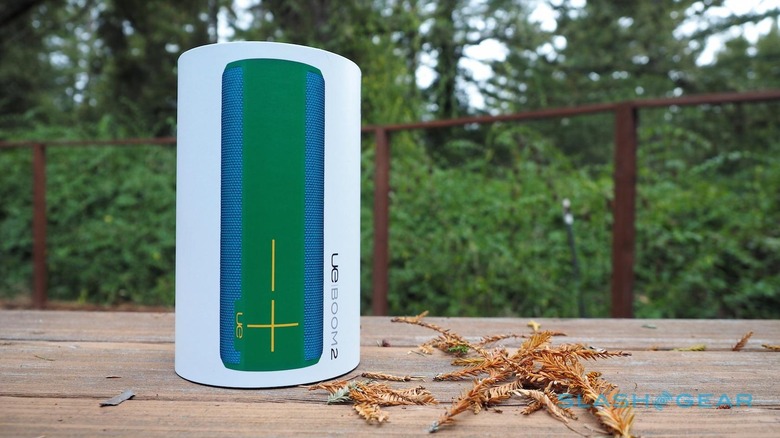 Portable Bluetooth speakers aren't in short supply, but Ultimate Ears believes it has an edge with the new UE BOOM 2. Follow-up to the original BOOM, the new speaker keeps the 360-degree sound design but bumps up the volume 25-percent, increases range to 100 feet, and extends battery life to 15 hours.
The casing is now IPX7 certified, making it completely waterproof, and UE specifically designed it to be the size of a water bottle so that it would fit in a holder on a bike.
As for the controls, there's the BOOM app for smartphones and tablets, but the BOOM 2 also responds to taps on the casing, meaning simple playlist management can be handled without having to whip out your phone.