Sonos PLAY:5 (2015) Gallery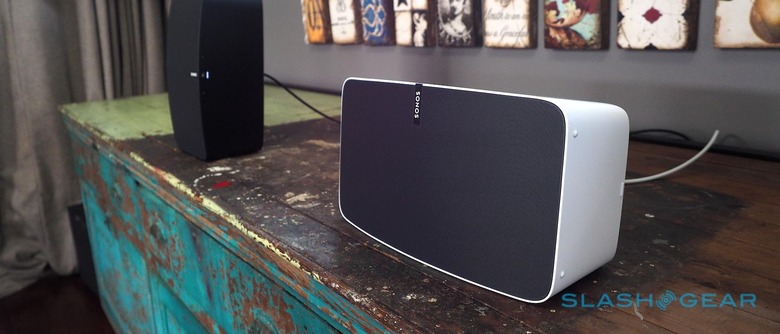 Sonos has upgraded its flagship speaker, the PLAY:5, a $500 streaming music player. Completely redesigned from the original PLAY:5 launched six years ago, the new model comprises six drivers in a bigger box for improved bass performance.
As before, primary control is through Sonos' app for smartphones and tablets, but there are also new capacitive buttons on top of the PLAY:5 itself. Those can not only be tapped to adjust volume, but swiped left and right to navigate through tracks.