Bentley Continental GT Convertible Gallery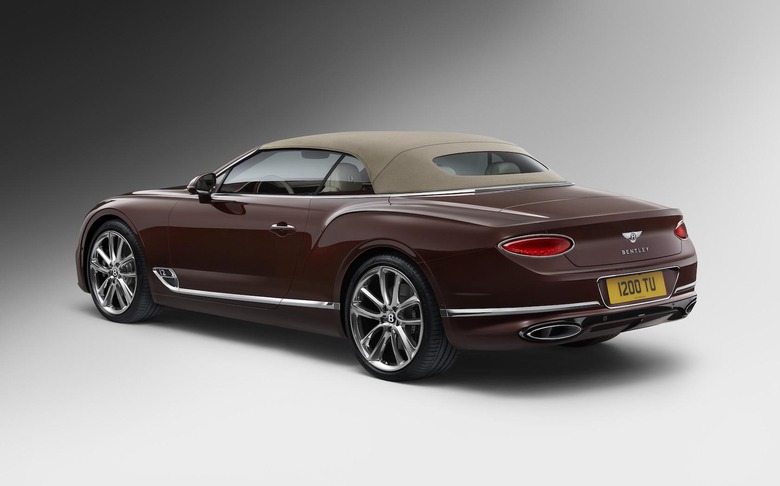 Bentley's Continental GT was always going to get a droptop version, and this is it. The Continental GT Convertible takes the flowing lines of the Coupe and adds a clever, Z-mechanism fabric roof. That opens in 19 seconds, baring the hand-finished cabin to the open air.
Closed, meanwhile, Bentley says it leaves the Continental GT Convertible's interior actually quieter than the old 2nd-Gen Coupe was. That interior still gets a compelling mixture of technology and luxury, with a selection of hides, wood veneers, and knurled metal. There's also a new neck warmer system, both quieter and warmer than before.
Performance is taken care of by a 6.0-liter W12 engine, routed through permanent all-wheel drive. 626 horsepower and 664 lb-ft of torque add up to a 0-60 mph time of 3.7 seconds; top speed is 207 mph. It'll start at $236,100 when it goes on sale in the US in Summer 2019.