Apple Mac Pro (2019) Gallery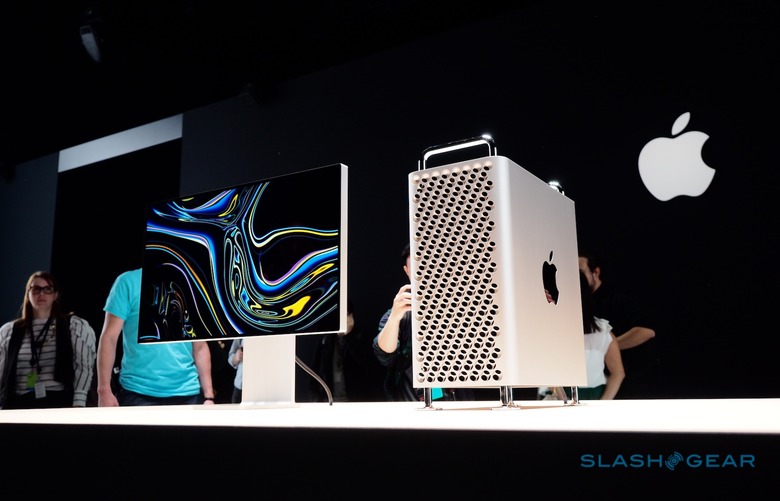 Apple's 2019 Mac Pro is a marked departure from its predecessor. Gone is the "trash can" cylinder of old, replaced by a long-anticipated upgrade that puts expansion to the fore. Where the old Mac Pro hardly offered a route to update the hardware, the new Mac Pro is positively overflowing with space.
There's room for up to eight cards inside, four of which are dual-width. Apple has its own modular design, and a video accelerator card option too. You can have up to a 28-core Xeon CPU.
As for the Apple Pro Display XDR, that's a 32-inch display to go with the Mac Pro – or any of Apple's Thunderbolt 3 equipped computers. It's equally expensive as the Mac Pro. The display will start from $4,999, while the Mac Pro will start from $5,999, when they both drop in the fall.