Amazon Fire HD Tablets (2015) Gallery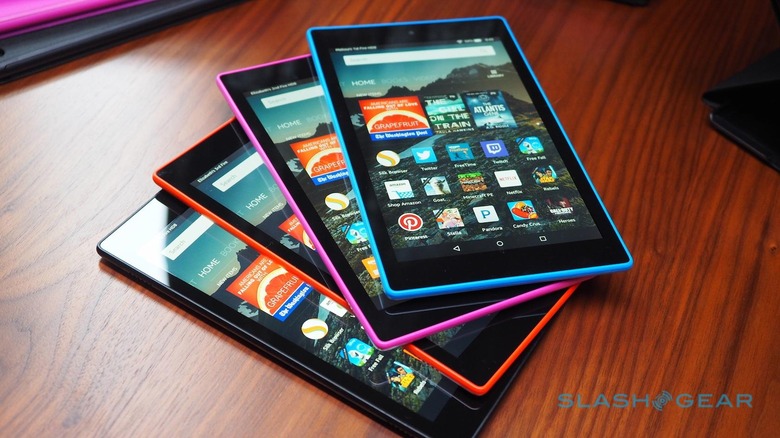 Amazon's Fire HD tablet range has been given a significant refresh for 2015, slimming down and bearing tougher casings, faster processors, and improved displays. Now running Fire OS 5 "Bellini" on a 1.5GHz quadcore processor, the 8-inch and 10.1-inch tablets are just 7.7mm thick.
Sticking with the 16:9 aspect ratio means the Fire HD tablets are focused on video, with no letterboxing. Meanwhile, features like Word Runner help boost reading speed by flashing up individual words on-screen, one at a time, at a rapid pace.
They'll begin shipping in late September, priced from $149.99 for the 8-inch and from $229.99 for the 10.1-inch.