2022 GMC Hummer EV Gallery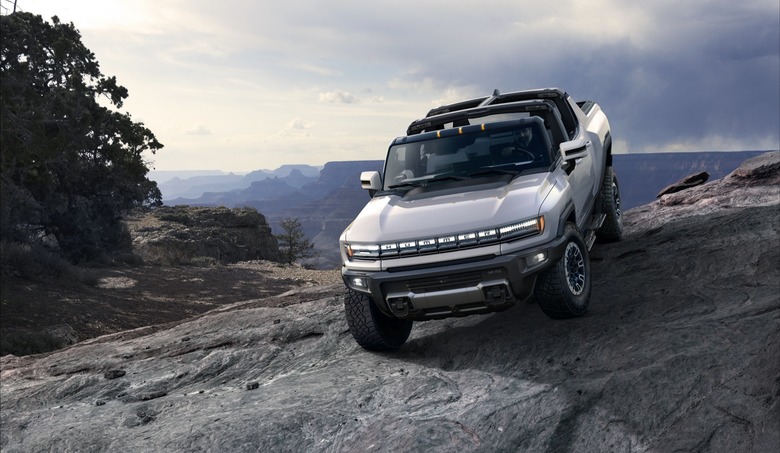 General Motors promised something big when it announced it was bringing the Hummer name back for its first all-electric "Supertruck," and the 2022 GMC Hummer EV certainly delivers. Big, beefy, and unmistakable, it's a sign of what we can expect from the GM Ultium platform, not to mention a loud retort to Tesla's Cybertruck among other EVs. Production kicks off with the 2022 Hummer EV Edition 1 in fall 2021.
That will have three electric motors and torque vectoring, plus a CrabWalk mode that taps the all-wheel steering to move the truck diagonally at low speeds. Huge 35-inch rubber will be available, along with up to 15.9-inches of ground clearance in the optional Extract Mode. Air suspension will be able to lift the truck up to ford up to 32-inches of water.
Inside, there's a big infotainment screen and a second digital gauge cluster for the driver. GMC will have special off-road widgets showing pertinent information, too, and you'll be able to remove the roof panels and store them in the "frunk" front trunk. Enhanced Super Cruise is standard on the Edition 1, which will be priced from $112,595 including destination.
2024 GMC Hummer EV SUV: