2019 BMW I8 Gallery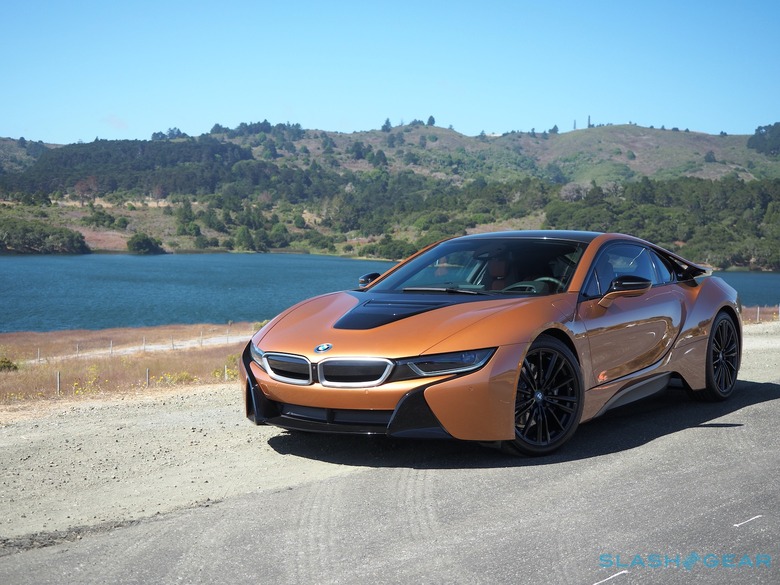 BMW's i8 has finally gained a convertible version. The 2019 BMW i8 Roadster makes its debut at the LA Auto Show 2017, with a fabric top that can retract in just fifteen seconds, even when the car is in motion. It leaves a trick rear window in place, which pops up to act as a wind-break.
Gone are the rear seats, which admittedly were only really of use for smaller children. Instead, the i8 Roadster gets a storage compartment to make it more practical.
The powertrain still pairs a 3-cylinder gas engine with electric motors, but has gained horsepower compared to the outgoing car. The battery is larger, too, and can now run for up to 18 miles of electric-only driving. Both the i8 Coupe and i8 Roadster will get the new power improvements when the model year 2019 car goes on sale in Spring 2018.