Guitar Hero "Marshall Stack" case-mod for the seriously hardcore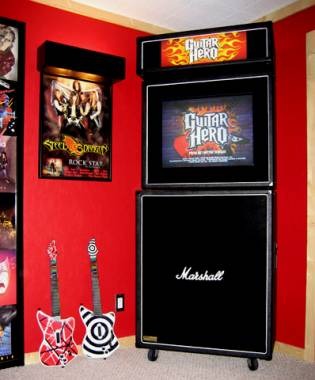 If there's one game we're obsessed with here on SlashGear it's Guitar Hero – some members of the writing team apparently prefer playing it to reading Apple rumour sites!  So you can bet there'll be some wailing and gnashing of teeth when the rest of the gang see this awesome Marshall Stack case mod enterprising Guitar Hero lover Knievel has constructed.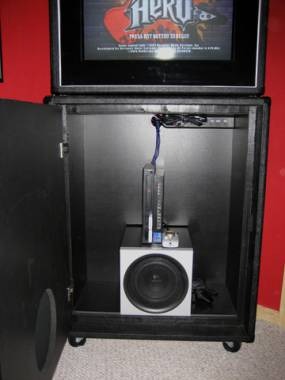 Constructed for the most part from authentic Marshall parts (though never fear, speaker-lovers, they're spares and no proper amp was torn apart to get them), the bottom section contains a PS2 with all the Guitar Hero titles stored on an attached hard-drive and a Logitech Z2300 subwoofer.  The middle is taken up with a 27-inch flatscreen Toshiba CRT TV, while the top has the left/right speaker pair and a backlit marquee.  The three sections come apart for moderately easier transport, though you have to supply your own roadies.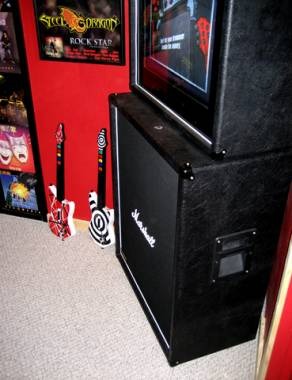 Currently demands are being made for a how-to, so keep watching the forum if you're interested in making something like this yourself.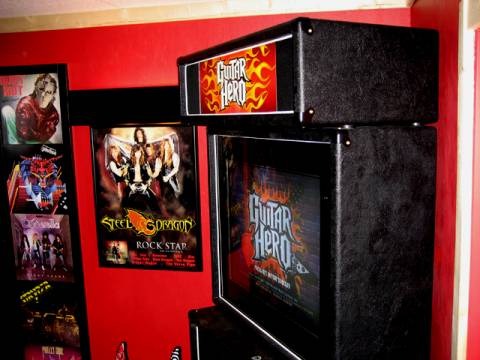 Arcade Controls forum[via Digg]