Grundig Audion 8 Streaming Media Hub At IFA 2008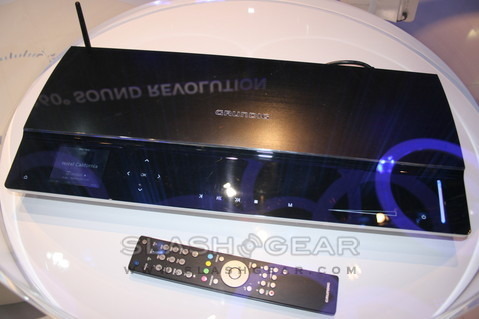 Seemingly taking a leaf out of B&O's design book, Grundig's Audion 8 hifi server is the company's first networked media hub.  Combining a CD recorder, internet radio, 250GB hard-drive and UPnP server, the Audion 8 connects to your network via either WiFi or wired ethernet and can serve up and manage your digital media collection.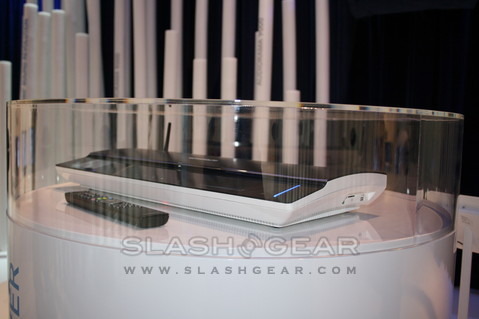 CDs can be ripped directly to the internal hard-drive, with the Audion 8 getting ID3 tag information from the Freedb online database, or to an SD card, attached USB memory stick or PMP.  It will play back media files stored on networked computers or NAS, as well as act as a UPnP server for internet media players. 
More than 10,000 internet radio stations are available, categorized by music type, interest and other factors, together with the ability to download and save podcasts directly to the Audion 8.  Control is via the remote and the large color LCD, as well as touch-sensitive buttons on the front panel, and additional devices can be connected via the AUX and USB ports.
No word on availability or price, sadly, and Grundig had the Audion 8 locked up in a perspex box so we couldn't have a proper play.