Grace Digital Ecostone: a rugged floating Bluetooth speaker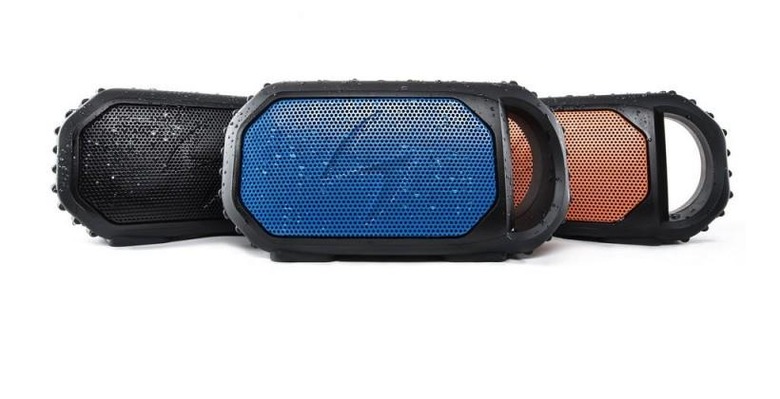 Grace Digital has introduced a new portable speaker for those who take their listening outdoors (or to places where water is a legitimate risk, like the pool side). The Ecostone is designed to be rugged, and is able to float when dropped in water.
The Ecostone doubles as a speakerphone for those times calls come in, and boasts a 12 hour run time per charge. It is rated IPX7 waterproof, and is offered in four color options: black, orange, blue, and camo, the latter of which perhaps not being a good option for those camping in grassy areas.
Check out the Speakers portal for similar products!
The speaker features 3.5-inch 12watt speakers, as well as a rear-mounted subwoofer and a 1/4 screw mount if you want to give the device a permanent home on your wall. Because of its outdoorsy nature, the speaker is also equipped with a handy LED flashlight.
There's a battery indicator on the top for keeping an eye on how much power remains — charging is done via a USB charger. Overall, the unit weighs a bit under 3lbs, and measures in at 10.1-inches long, 3.7-inches wide, and 5-inches high.
The Ecostone is available now for $149 USD.
VIA: Digital Trends