Gorgeous Wooden Marble-Adding Machine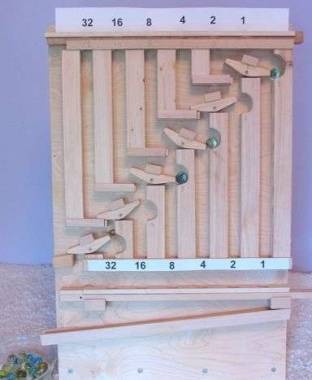 I love computers but I think my slightly addled brain is just too stupid to quite understand how they work.  Thankfully people like Matthias Wandel are looking out for me (although they probably don't realise it at the time), making readily-followed examples of such things as binary marble counters out of wood.
 https://www.youtube.com/watch?v=GcDshWmhF4A
Aside from looking pretty damn lovely, it all works as it should: Matthias combined the ideas learnt from a previous marble machine into a two-part volley of flip-flop gates and runners, which take a number of simultaneously-released marbles from the top and, discarding some along the way, spits out the correctly added number.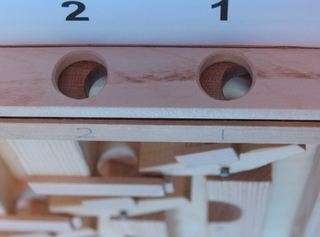 So let me get this straight, there's one of these inside this very laptop I'm typing on now?  They must be using rubber marbles, because it's pretty quiet.