Google Project Loon explains smart balloons for flocking internet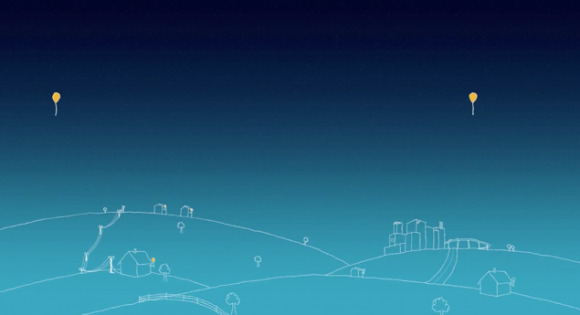 Google borrowed flocking patterns from birds for early design of its ambitious Project Loon, rolling out blanket coverage simulations to prove to naysayers that delivering wireless internet access from the stratosphere is practical. While some have questioned how the project expects to be able to consistently provide service when the mesh-networking balloons responsible are moving at speed through the changeable atmospheric winds, Project Loon pointed to research done by one of the search giant's Rapid Evaluators that proves it can be achieved.
"In my early simulations, each balloon does something similar to what birds do" Google team member Dan explains. "They just look to their near neighbors and try to spread themselves out nicely compared to the others."
In the simulation, the balloons are shown with different colors classifying their altitudes, and shown in constant movement just as if they were actually encountering stratospheric winds. There's expected to be some degree of control over height, and the system will have to be dynamically adjusting that so as to maintain reasonable distances between each node in the network.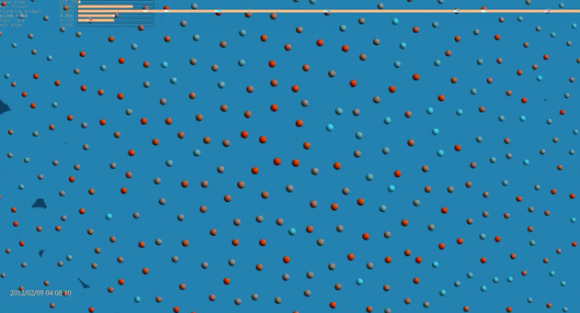 However, Project Loon says, eventually the balloons will be a whole lot more intelligent than birds. "As we move forward, we may use methods that take into account everything" Dan says. "So every balloon essentially will have information about what every other balloon is doing."
The proof of theoretical concept comes as Google begins beta tests of Project Loon data rates, outfitting volunteer users with fixed antennas that can be trialled with test hardware to see what sort of data rates could be expected. Previously, Google suggested users on the ground might be able to achieve roughly 3G speeds.
Although Project Loon quickly grabbed headlines, reaction to the proposed system – and the idea of ubiquitous connectivity – has not been universally welcomed. Microsoft chairman Bill Gates was particularly critical, questioning the value of internet access when more basic health needs are still going unmet.
"When you're dying of malaria, I suppose you'll look up and see that balloon, and I'm not sure how it'll help you" he commented dryly. "When a kid gets diarrhea, no, there's no website that relieves that."