Google Play Movies And Music Score Chromecast Optimization For Playback Via The Web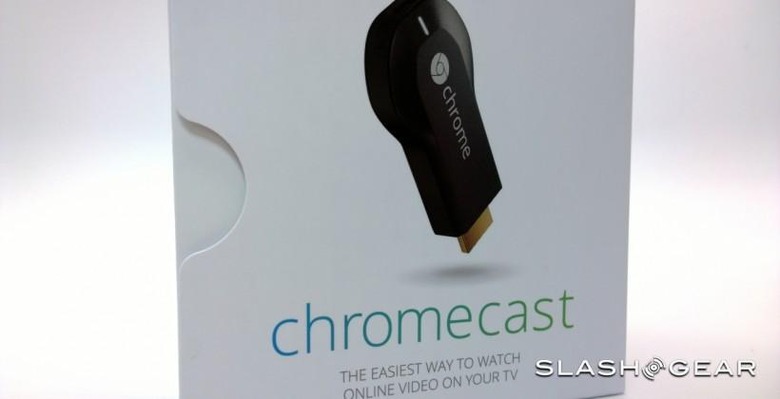 Google has announced a tweak for Chromecast users concerning casting from the Web: Google Play Movies and Music optimization. With this change, those who don't have their smartphone or tablet available can cast their preferred content from either Music or Movies straight from the Web, no issues or hassles to trifle with. One only needs to have the Google Cast extension on their Chrome browser, and the rest is little more than a click away.
With the Google Cast extension installed, those who want to watch a Movie or access Music on their television with Chromecast and the Web will need to open the Google Play Web player. From there, a Cast icon will be visible within the player, and clicking it will cause the content to appear (or play) through your TV via Chromecast like digital magic. This opens up the realm of casting options, and just might save the day if your smartphone is unavailable.
This follows a couple days after the Aereo Chromecast app was announced, which, not surprisingly, will bring the television-ish service to Chromecast users' TV through the Google dongle. Whether this will increase the already existing backlash against Aereo is yet to be seen, though it certainly seems that would be the case. It'll be interesting to see if NimbleTV ever goes the same Chromecast route.
Beyond Aereo, other recent Chromecast app expansions include offerings from Plex, VEVO, RealPlayer, Red Bull.TV, Songza, and a handful of other apps. All are slated to arrive for Chromecast users by the end of the year, which leaves just over two weeks in total. The Plex media center app in particular has been anticipated, with word surfacing only a handful of days earlier that the service would be arriving on Chromecast, bringing with it the favorite media center solution for many.
VIA: Android Community
SOURCE: Google Plus