Google Nexus Q Hacked To Run Games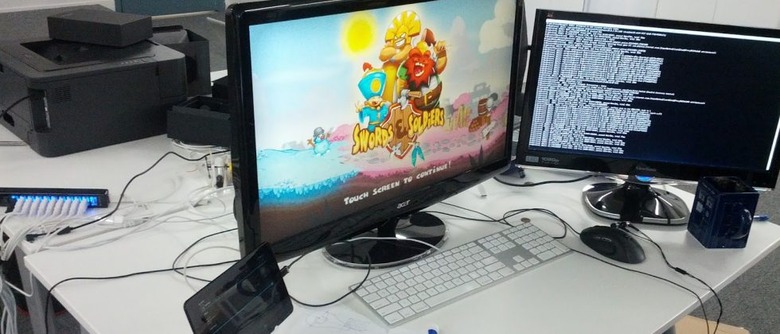 Google unveiled the Nexus Q streaming device yesterday alongside the Nexus 7. Taking a look at the specs, you might see an all too familiar processor, with the device featuring a dual-core OMAP4460 CPU – the same chip that's inside the Galaxy Nexus – along with PowerVR SGX540 graphics and 1GB of RAM. Google also hinted at the Q's hackability thanks to the inclusion of a microUSB port, and it looks like developers are starting to see what the device can really do.
Christina Kelly, an Android app developer, has managed to get Swords and Soldiers to start on the device, although that's apparently where the fun ends. The game won't actually run, and even if it did, the lack of touch controls would put a damper on things pretty quickly. It does mean, however, that the Nexus Q is a flexible platform that developers can have some fun with.
The fact that the orb is running Android and has an architecture comparable to the Galaxy Nexus gives developers a lot of freedom, as well as the opportunity to explore the possibilities of the device. Kelly notes that while Google TV devices also run a version of Android, porting an app over to the platform is a difficult affair.
Google has dubbed the Nexus Q a social streaming media player. The orb can only be controlled using Android devices, with content streamed from Google's content services via the cloud instead of across a local network. Users can also create social playlists, adding songs or videos to be queued up and played up the device. The Nexus Q doubles as a 25 watt amplifier that you can plug your speakers into, and plugs into your TV via HDMI.