Google Introduces Revamped Android Market at I/O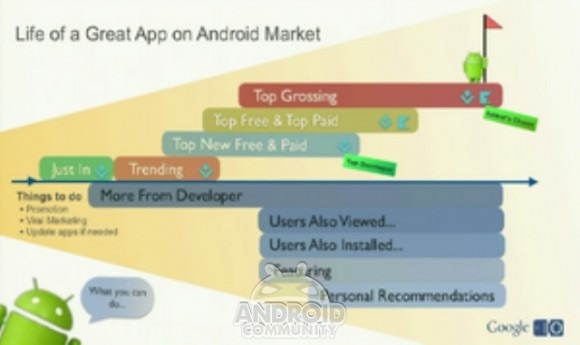 Today at Google I/O was mostly about Chrome: Chrome OS, Chromebooks...but there was another annoucement today about a new version of Android Market for web, phones, and tablets. The new version is meant to improve the app discovery experience, and make it easier for you to find good new apps. This update gives the Android Market a feel more similar to the Amazon Appstore and Apple's App Store. Continue after the cut for more details.
The top apps charts are country-specific, so you will only see what is available to you where you are. The "top" categories include top grossing, top new free, and top new paid lists so you can see the most popular apps in each category. Google has also added an Editor's Choice list which is picked by the Android Market staff. These will include apps ranging from Productivity to Games.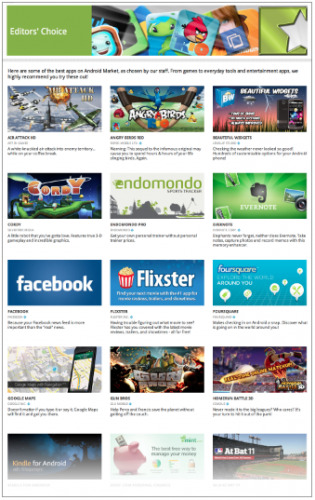 Also, there is a new Top Developer's list which recognizes developers who are creating the "highest quality, most popular, and most notable apps available on Android Market." These developers will get a special icon wherever their name is shown on Android Market. The initial group includes 150 developers.
There is also a better algorithm for related apps. On an app page, you will see apps frequently browsed by others who viewed this app, and apps that people installed along with this app. You will also see related apps once you install an app.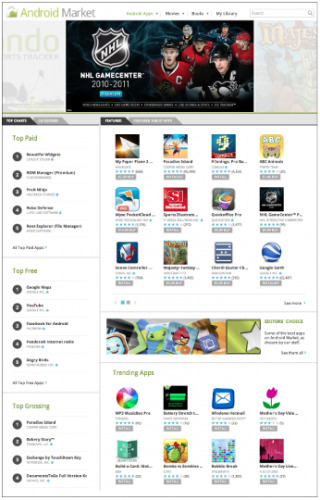 The market app for phones has a refreshed UI also, this should be coming soon to your Android handset (at the time of this writing, mine is still the same), and also to your tablet. But the new Android Market is availabe now on the web at http://market.android.com.
[via Google Mobile Blog]