Google Chromebooks Now In 2,000 Schools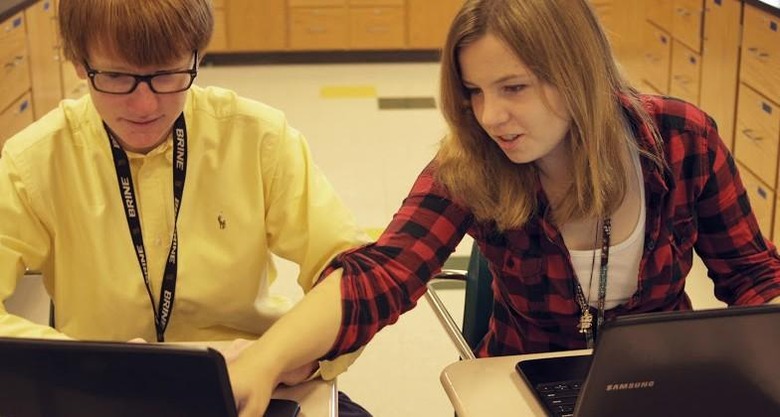 If you weren't sure if Google was ramping up their education efforts within the last few months, maybe this will confirm it for you. Google now has Chromebooks in 2,000 schools globally, which is twice as many schools that had Chromebooks equipped from three months ago. It's not said how many Chromebooks have been handed out so far, but a high school in Florida, which recently joined the program, has 2,200 Chromebooks at its disposal.
The search giant announced the news on their Enterprise Blog, and said that the impact of the Chromebook program was tremendous. It has allowed the schools to enable tech support internships, offer homebound students to collaborate remotely, and teach students to become "digital leaders." With that said, it doesn't seem like the program will hit a wall anytime soon.
Google also doesn't mention what kind of Chromebooks they're handing out to schools, as their are many different models from various manufacturers, but the company said that "there is a device for any school, any student, anywhere." Either way, the computers will no doubt teach students more about technology and the internet, that way they can be prepared for the real world.
Out of the 2,000 schools that have joined in on the program, Google notes a few schools that were just recently added to the list. St.Thomas Aquinas High School in Florida (previously mentioned) is one, and Rocketship Education in San Francisco, California in another, with 1,100 Chromebooks at its disposal. Transylvania County Schools in rural North Carolina also recently joined the program, with 900 Chromebooks split between the county's schools.