GEAR4 CRG-60 iPod dock and alarm clock announced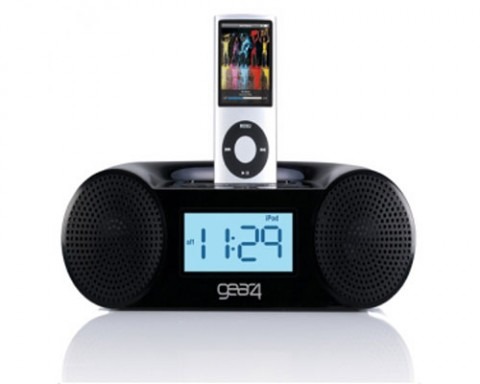 If you're looking to buy a few more iPod accessories, then you might just be interested in what GEAR4 has just announced. The CRG-60 iPod Dock is also an alarm clock and it offers numerous features for your listening and waking up pleasure.
The alarm clock is multi-functional and gives you the option of waking up to the sound of your favorite tunes, a pre-set FM radio station or your standard alarm noise. Other features include several functions such as sleep, nap and snooze.
A large LCD screen gives you plenty of visual space and you can use the device to charge up your iPod if it's plugged into the wall. Running the clock on batteries will make it so the iPod will not charge. You can get the CRG-60 starting in June in the U.K. for the equivalent of $54.