Garmin dispute sales predictions, pointedly ignore Android device rumors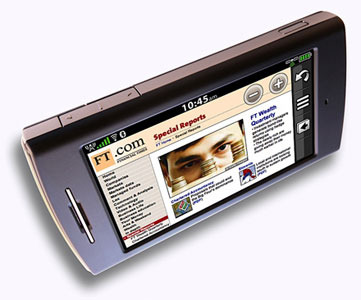 Garmin have responded to the same Digitimes report yesterday that suggested the company was planning a new range of Android-based devices in the second half of 2009.  The primary point of disagreement is in Digitimes' "sales figures and product rollout schedules"; quoting Garmin's Asia Pacific marketing director Tony An, the publication claimed that 2008 total sales would amount to 18 million units.  Now Garmin appear to be distancing themselves from those predictions, perhaps paving the way for lower performance figures.
According to Kevin Rauckman, Garmin's CFO and treasurer, sales in December have been weak.  This looks to be damage control by the company, in preparation for what's likely to be mediocre news in their February 25th financial earnings call.  Standalone GPS devices have suffered recently, with the rise in smartphones and feature phones including navigation functionality driving down prices and thus reducing profit margins.
Garmin's release makes no comment regarding Digitimes' Android claims, which suggests that the reported 2H 2009 release date for a number of devices look all the more likely.  The company joined Google's Open Handset Alliance earlier in December.
Press Release:
Garmin® Disputes DigiTimes Report

CAYMAN ISLANDS/December 22, 2008/Business Wire – Garmin Ltd. (NASDAQ: GRMN), the global leader in satellite navigation, is disputing a Monday, December 22 report in the DigiTimes trade publication entitled, "Garmin expects to ship 18 million GPS PNDs in 2008." The story contains a number of inaccuracies in both sales figures and product rollout schedules.

"Black Friday sales from our customers were what we expected and gross margins remain relatively strong," said Kevin Rauckman, Garmin's CFO and treasurer. "However, the December sales environment is weaker, which we attribute to our retail customers' desire to exit the year with lower levels of inventory."

As is customary, Garmin will update investors during its fourth quarter 2008 earnings call, scheduled for February 25, 2009.