Gameprom gives free iOS, Android, Mac games to Promote Battle Slugs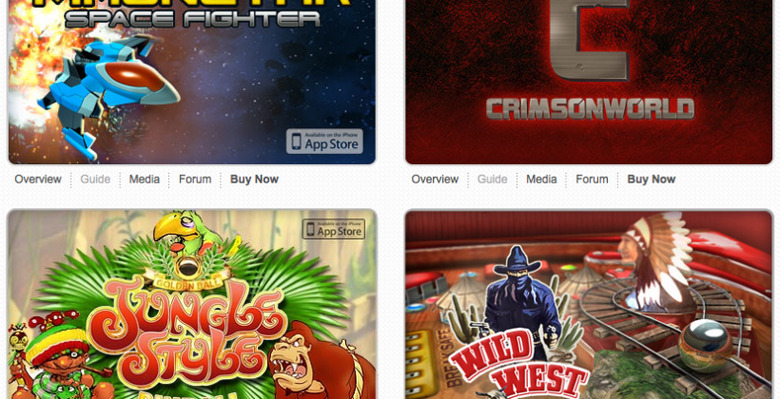 The folks that brought you your humble narrator's number one choice for pinball games on every single platform under the sun, Gameprom, have decided that the best way to promote their newest product is to give away all of their old ones! In truth these applications are anything but old, but they're certainly not the newest, and that's what we like to hear – that means its time for a sale! And what better way to promote a new app than to put the rest of the apps sitting next to it in the free box?
In the apps game, it's all about drawing attention, and Gameprom certainly knows how to do that. Not only do they create games that are bigtime as they come, they've got the promotions to back them up! Today you'll be able to download the following games for absolutely free: Wild West Pinball , The Deep Pinball, Jungle Style Pinball, Magnetar: Space Fighter, Crimsonworld, Crimsonworld HD, Crimsonworld HD for Mac, and RoboCity. You can find links to every single one of these apps, be it out for Android, iOS, or Mac OS X. Then have a look at what this promotion is all about: Battle Slugs!
This is a game is a nasty ol' puzzle game which requires that you plug in the right slugs at the right times and move the wrong slugs out of the way in time so that you'll be avoiding the slugs you're not controlling – or there'll be all kinds of death! This game is already available in both Lite and Full versions on the Apple App Store for $.99 and free! You'll be getting your red or green slugness on all night and day!
Then let's have a look back at what this pinball business is all about again, because I just cannot leave it alone: first have a look at when Gameprom sent Pinball HD to the iPad and Mac OS X, then head to Android Community where we've got a full review of the Pinball HD Tegra-optimized version for tablets – make the bells sing!
[vms 6b02f93d894415e6bfa0]