Galaxy Watch Active 2 spotted without rotating bezel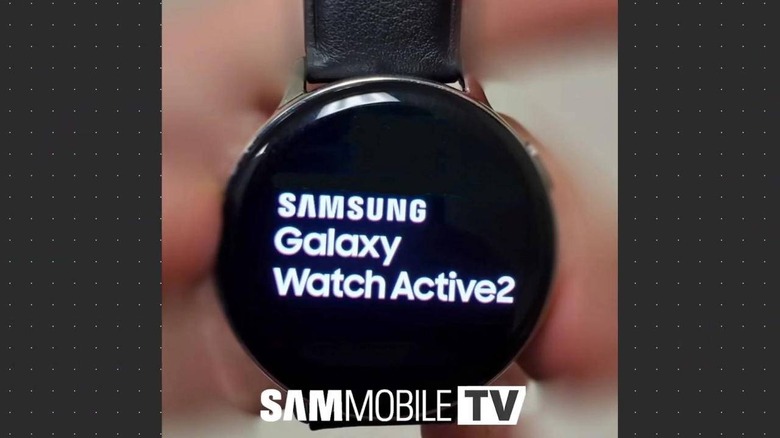 Outside of the Apple Watch, the smartwatch market is still pretty much a Wild West, with every brand making their own take on the wearable product line. Most of them use Wear OS by Google but a few manage to exist without it. One of those is Samsung's line of Tizen-powered timepieces, now rebranded under the Galaxy Watch name. Just a few months after it launched the Galaxy Watch Active, a new Samsung smartwatch has been spotted and it may be turn out to be as disappointing as the Galaxy Note 10 it will launch with.
Given that the Galaxy Watch Active just debuted in February, some expect that the next Samsung smartwatch would be the Galaxy Watch 2. Instead, it will be the Galaxy Watch Active 2 according to SamMobile's leak. And that comes with all the implications that the name brings.
The most important is that just like the Galaxy Watch Active before it, the "Active" part can be a bit misleading. We're still not sure what Samsung has in mind in using the word as it often leads to the presumption of a sporty and bulky design. That's definitely not the case as the Galaxy Watch Active and this successor are classy looking wearables that wouldn't look awkward in a gala.
Sadly, the Galaxy Watch Active 2 is almost exactly like its predecessor in everything else. That includes the absence of the rotating bezel, the iconic feature of Samsung smartwatches. It remains to be seen whether that control has really been unceremoniously axed or if it will make a return in the Galaxy Watch (not Active) 2.
There are some minor differences between the two Active smartwatches though, like the red accent around the power button and a rim around the heart sensor. The Galaxy Watch Active 2 is expected to have Wi-Fi and LTE versions and 237 mAh and 340 mAh batteries, respectively. There will also be 40 mm and 44 mm size options. Given the timing, we can probably expect the Galaxy Watch Active 2 to launch alongside the Galaxy Note 10 and Galaxy Note 10+.