Galaxy Tab 10.1 With 4G LTE On Verizon Hands-On And Unboxing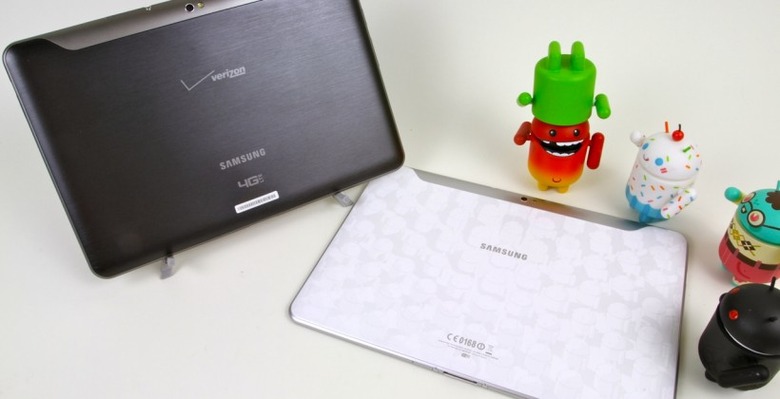 With WiFi tablets generally proving more affordable and more popular than their cellularly-equipped brethren, Samsung probably made the right decision launching the WiFi-only Galaxy Tab 10.1 first. Still, we've had a taste of Verizon's LTE network on Android smartphones, and that left us with a taste for more. Just in time, then, comes the new Verizon Galaxy Tab 10.1: a super-slimline 4G LTE slate with a sugary Honeycomb center.
Outwardly there are very few indications that the Verizon Tab is any different. Both white and grey versions are available, each with either 16GB or 32GB of flash storage. The physical controls have shifted a little from the Galaxy Tab 10.1 we reviewed earlier this year: power and volume buttons are now on the left edge, rather than up top. A 3-megapixel camera on the back is still present, along with a front-facing webcam for video calls.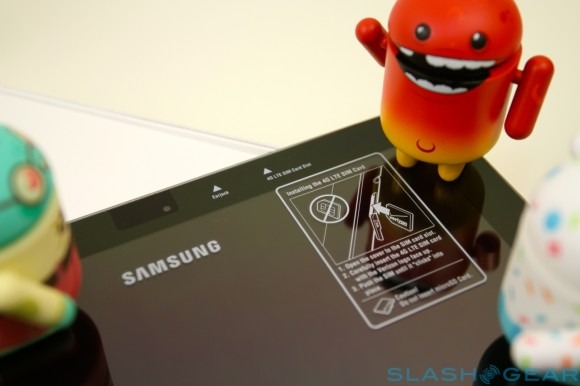 Performance is still generally slick, though we've found Honeycomb can bog down somewhat over time. The Tegra 2 is still swift and – although there are some hiccups in Android – the user experience is solid. The real improvement, though, is being able to get online without considering WiFi coverage, and doing so at LTE speeds.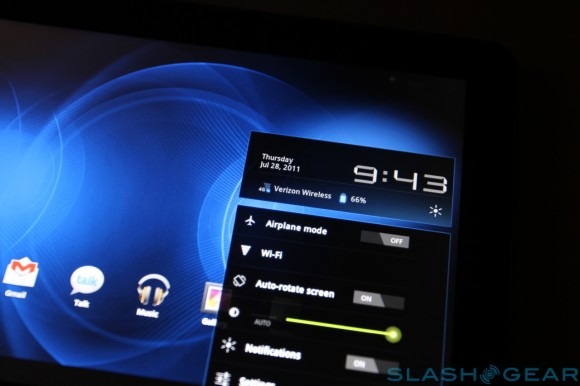 We'll be benchmarking the Verizon Galaxy Tab 10.1's 4G abilities for the full SlashGear review, to see if this particular variant is worth both $529.99+ and two year's commitment to a data plan. Until then, enjoy our hands-on video!
Samsung Tab 10.1 Specs: http://device.androidcommunity.com/galaxy-tab-10-1-89/
Android Honeycomb 3.1 review here.
Samsung Tab 10.1 with 4G LTE on Verizon unboxing and hands-on
[vms d32e79367c4b3255dda4]